Let's meet at the heart of the nutraceutical community to share ideas and talk about the latest trends of the industry.
Hybrid (On-line & In-Person)
MAY 10-12, 2022 In-Person
Palexpo-Geneva, Switzerland
Vitafoods Europe, the world's most important event in nutraceuticals, is the perfect meeting point for the health and nutrition industry players.
Vitafoods Europe will run as a hybrid event, 10-12 May in-person in Geneve Palexo and 2-13 May online.
Meet us at our booth B90 and learn more about our offer of active ingredients, probiotics e nutritional yeasts that benefit human wellbeing.
Enjoy Gnosis by Lesaffre high exposure during the show.
We will be protagonists of two speaking sessions onsite!
Save the dates and time slots below:
with Leon Schurgers, Professor of Biochemistry of Vascular Calcification and Vice-Chair of Biochemistry at the Cardiovascular Research Institute Maastricht (CARIM), Maastricht University.

May 10, 16:00-16.25 


 Life Stage Theatre – Healthy Aging


with Florian Mourey, Clinical Study Manager & Project Manager and Clarisse Geraci, Product Manager at Gnosis by Lesaffre

May 11, 12:00-12.25 


 New Ingredients Theatre
Visit the New Ingredients Zone and look for our new Quatrefolic® Fine Powder, SAM-e Advanced™ and Lynside® Immunity Prebiotic.
The Gnosis by Lesaffre team is looking forward to welcoming and meeting you!

DURING THE EVENT, SCHEDULE A MEETING WITH OUR TEAM:
Paul CHARPENTIER – Regional Sales Director EMEA …………..

RosaAnna CIMINO – Key Account Director Pharma …………….
Samuel RAISON – Key Account Director Nutra ……………………
Rudi De MAN – Functional Food Director …………………………..
Frédéric CARDINAEL – Sales Manager France & Maghreb …..
Fabio CIRILLO – Sales Manager South Europe & Middle East
Gunilla TRABERG – Sales Manager Scandinavia …………………
Heiko SEYBERTH – Sales Manager DACH ………………………….
Jacek CZAJKA – Sales Manager Eastern Europe ……………….
William FALLEYN – Sales Manager UK-Ireland …………………
Apurva Chikani – Regional Sales Manager – South Asia – APAC 
DISCOVER ALL OUR LATEST NEWS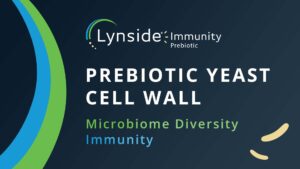 Lynside® Immunity Prebiotic is the first patented yeast-based prebiotic. Its complex structure is degraded only by a few fundamental bacteria species not usually targeted by other prebiotics.
Read More »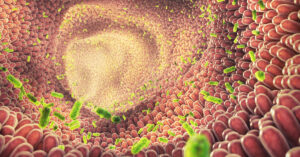 The gut microbiome has a significant impact on one's health, and scientists are just now beginning to understand all its complexities! Decades of research have shown that the microbiome can be modulated with many distinct types of prebiotics. One thing that most prebiotics have in common, however, is that most of the time, they stimulate the same bacteria species.
Read More »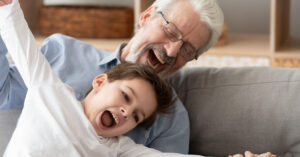 Immunity is one of the major health concerns for immune health. In the human body, some specific components play an important role in immunity. These constituents are called antibodies.
Read More »