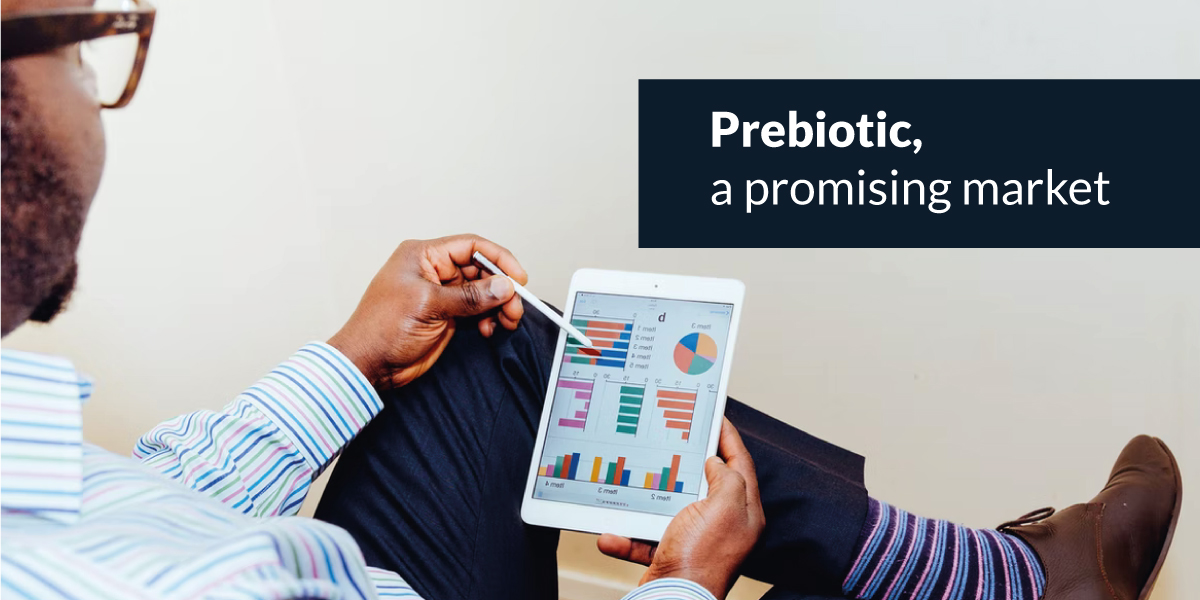 The global prebiotic ingredients market was expected to grow at a respectable CAGR of 10.4% for the period 2016-2023. The projections are confirmed. Prebiotics have performed well and even showed growth during the pandemic period. The demand is stimulated by the consumer's increased interest in products that can strengthen their immune health. Find all our unique insights in this special report!
To better understand what we mean by "prebiotic," it is important to first define it so we can be more specific in our assessment of the current market.
According to the Food and Agriculture Organization (FAO): "A prebiotic is a non-viable food component that confers a health benefit on the host associated with modulation of the microbiota."
In other words, prebiotic ingredients are usually non-digestible dietary fibers that are helpful for human and animal health by positively affecting the growth and activities of good bacteria present in the human or animal gut.
Prebiotics can be integrated into many food products and taken as supplements. In recent years, the prebiotic trend has been incorporating these ingredients in food and beverage items.
Primary benefits of prebiotic ingredients include:
Immune health, promoting healthy weight
Treatment of inflammatory bowel disease, diarrhea, and colon cancer
Bone health & calcium absorption
Skin health
Well-known prebiotics include:
Inulin & oligofructose: Naturally sourced fiber from chicory root.
Fructo-OligoSaccharides (FOS): Produced from can or beet sugar via a bio-fermentation process.
Dextrine/Resistant starch: A special type of starch that is not digested by the body.
Galacto-Oligosaccharides (GOS): Occurs after an enzymatic conversion of lactose from cow's milk whey fraction.
Recognition of prebiotics has achieved popularity in recent years, encouraging scientific and industrial activity.
Overall state of the prebiotics market
Valued at USD 4 billion in 2016, the prebiotic ingredients market is projected to grow at a CAGR of 10.4% by 2023, according to Markets and Markets analysis. (1)
Inulin is the estimated market leader, in terms of value, in 2017, with USD 2 billion, projected to grow at a CAGR of 9.4% during the forecast period. Due to its medicinal properties, inulin is the most widely consumed prebiotic ingredient and hence held a significant share of the market in 2016.
The dietary supplement segment is projected to grow at the highest CAGR (11.3%) during the forecast period to reach a value of USD 749 million by 2023. Increased preference for supplements and unbalanced daily diets drives the market of prebiotic ingredients in the dietary supplement segment.
The prebiotics industry has become increasingly important due to greater consumer awareness of health and immunity and consumers' shift toward natural ingredients. Regulatory support encouraging the use of functional ingredients has contributed to this acceptance, which is expected to stimulate even more global demand for prebiotics.
Prebiotic applications often include galacto-oligosaccharide and inulin. However, a wide variety of prebiotic fiber can make a world of difference. Different prebiotics help diversify the gut microbiota for various functions in the body.
Global prebiotics market still anticipated to grow
According to more recent market research (2), the growth of the prebiotics market is not about to slow down. The global prebiotics market, valued at USD 9 billion in 2020, is projected to grow at a CAGR of 7% during the forecast period till 2030.
The supplement market is anticipated to develop, in part due to growing consumer demand for supplements and increased consumer awareness about the health benefits of fibers. The market is also projected to rise due to increasing European cultivation and harvesting of natural prebiotic herbs.
In addition, critical prebiotic components such as inulin and fructo-oligosaccharide (FOS) have a high demand for low-calorie sweetening goods, helping the overall prebiotics industry grow faster than expected.
According to some experts, there are a few additional reasons for this growth. The use of prebiotics to treat various gastrointestinal problems such as Irritable Bowel Syndrome (IBS) and gastro-oesophageal reflux illnesses is rising, which will help the market develop.
Finally, the growing use of prebiotics in animal feed to improve livestock health and metabolism could lead to a stunning market expansion worldwide.
Prebiotic market growth by region
In 2017, Europe was the leading geographical region by market share with around 43% of the market. However, the Asia-Pacific region is quickly gaining market share, potentially becoming the biggest market for the future (1).
Europe and Asia-Pacific accounted for more than 70% of the global market in 2016. This is because there is greater awareness about the benefits of using prebiotic ingredients, high demand for food and beverage products, and major players in these regions.
Emerging economies such as India, China, and South American countries offer several opportunities for market growth. Experts predict this growth will be accelerated by the increased demand for healthy food products and supplements to help strengthen the immune system.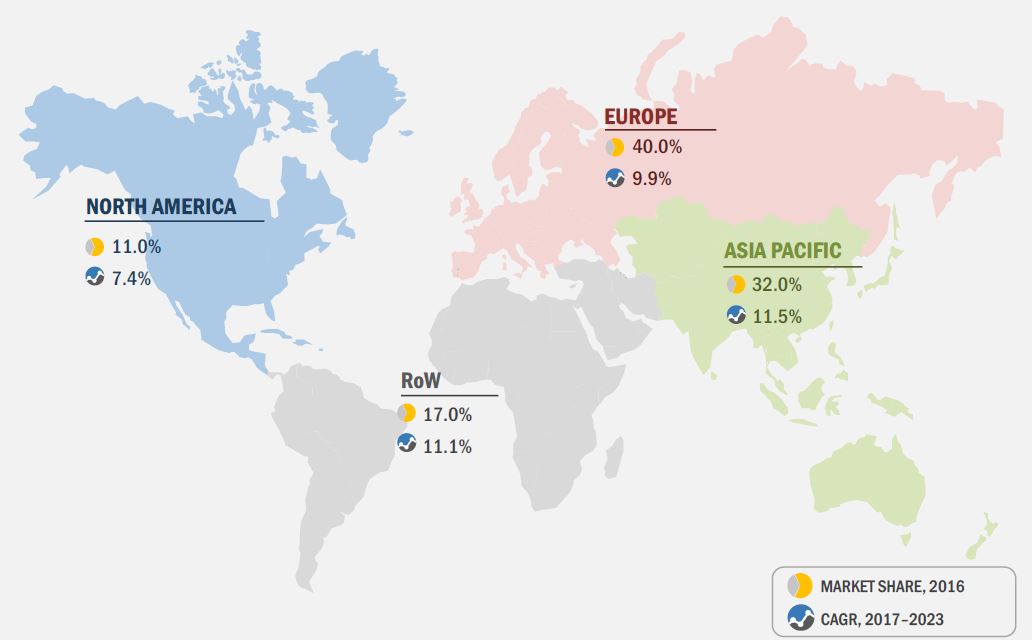 Source: Markets and Markets 2017
North America, on the other hand, is expected to record the highest CAGR over the predicted period, attributed to two factors: the increasing importance of animal feed ingredients, followed by the high occurrence of diseases like Bovine Spongiform Encephalopathy (BSE) and Porcine Epidemic Diarrhea Virus (PEDv). This has emphasized the need for higher quality animal feed ingredients (2). The development of this new application is potentially high.
Prebiotic yeasts: innovations in the field of prebiotics
Until now no prebiotic yeast existed in the market. With the release of Lynside® Immunity Prebiotic by Gnosis by Lesaffre, the market now offers a new kind of yeast-based prebiotic obtained from Saccharomyces cerevisiae yeast cell walls.
Lynside® Immunity Prebiotic can be metabolized by either one bacteria group or another and induce the production of specific short-chain fatty acids due to its complex carbohydrate composition. Those metabolites are known to be involved in different immune activities. Not only does Lynsideprovide a long-lasting fermentation scenario but also a well-balanced microbiota in a dependent manner for different enterotypes (3). Those advantages might be attractive in personalized and adaptive micronutrition design of new dietary supplements or functional food dedicated to immune health.
A prebiotic future for all
The prebiotic market trend is booming in the post-COVID world as consumers are eager to find products to boost their immune systems and improve their overall health. With significant new launches and innovations like Lynside® Immunity Prebiotic by Gnosis by Lesaffre, the prebiotic market is ripe to have a very fruitful future for many years to come.
References:
1) Prebiotic Ingredients Market – Global Forecast to 2023 – Markets and Markets 2017
2) Quincy Market Insights 2021 – https://www.globenewswire.com/news-release/2021/05/24/2234520/0/en/Global-Prebiotics-Market-is-Anticipated-to-Grow-at-a-CAGR-of-7-from-2021-to-2030.html
3) Rodriguez B. A yeast product, and a composition comprising it, for use as a prebiotic agent. Patent WO2020152229. 2020.

DISCOVER ALL OUR LATEST NEWS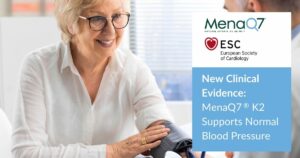 Gnosis is thrilled to share additional evidence affirming the protective
Read More »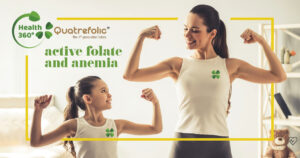 Vitamin deficiency anemia is a lack of healthy red blood
Read More »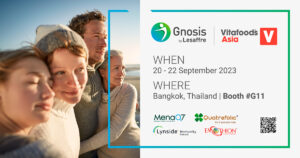 Gnosis by Lesaffre will be present at Vitafoods Asia this
Read More »