Join us at SupplySide® WEST, the WEST Coast's leading ingredients and solutions tradeshows.
In-Person 
OCTOBER 27 & 28, 2021
Mandalay Bay Convention Center, Las Vegas, USA
MEET US AT BOOTHs #
4964 - 4021
Gnosis by Lesaffre will be at SupplySide® West in Las Vegas, NV from October 27 to 28. We are really happy and excited to meet you in person at our booths #4964 and #4021. Visit us to learn more about our range of most innovative and effective health solutions with segment-focused approach.
The great event is the premier gathering of health & nutrition professionals bringing together buyers and suppliers from throughout the industry.
Here people talk about market trends, new opportunities science and strategy around the development of finished products driving global business economy.   
What to expect at our booths
Consumers are even more looking for alternatives or additional solutions to maintain and improve their health, through healthy food choices as well as increasing demand for safe and qualified nutraceuticals
At our booth our Sales and Marketing team will welcome you to talk about Gnosis by Lesaffre's expanding capabilities, and the strengthening of our presence in the global human nutrition and health market.
Discover our market leadership human health
We have been building our expertise and market leadership in five key market segments, offering a portfolio of solutions that improve health and wellbeing throughout the entire body.
Wellness & Immune Health: Immunity, Daily Nutrition, Cardiovascular Health, Beauty, and General Wellbeing
Digestion & Gut Health: Microbiome Balance, Digestive Comfort, Liver Health Support
Mobility & Joint Health: Bone Health, Joint Health, Muscle Health, and Sports Nutrition
Reproduction & Women's Health: Vaginal Care, Urinary Health, Fertility, Pregnancy, and Menopause
Mood & Cognitive Health: Mood Health, Cognition, and Stress & Anxiety
An innovative metabolic active form of folate that supports numerous health benefits, especially before conception and during pregnancy.

LifeinU™ BSCU1 is a stable probiotic that supports immune health. This specific strain of Bacillus subitlis, thanks to its high stability, is suitable for functional foods and food supplements.
The leading brand of SAMe (S-Adenosyl-L-methionine), a compound produced naturally by the body that is required for proper brain functioning.
A patented strain of Saccharomyces cerevisiae, a probiotic yeast that supports vaginal health and women's vaginal microflora.

The patented and clinically substantiated S.boulardii strain (S.boulardii CNCM I-3799) to help manage diarrhea and restore the gut flora balance.
DISCOVER ALL OUR LATEST NEWS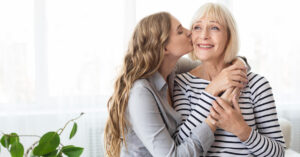 Lesaffre developed a new methodology to enumerate Bacillus spores using flow cytometry. This methodology can be used with Bacillus whether in food applications or dietary supplements
Read More »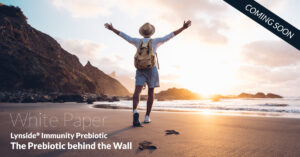 Lynside® Immunity Prebiotic is a patented yeast cell wall ingredient with a proven prebiotic effect in different human enterotypes, demonstrated through a state-of-the-art dynamic model of gut microbiota simulator, the PolyFermS®.
Read More »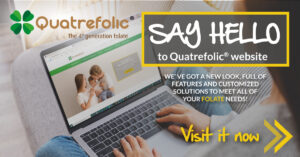 We are excited to announce the launch of the new and innovative website Quatrefolic.com. We improved and made the website more efficient and appealing with a clean design aligned with the Quatrefolic Brand identity by putting people in the heart of the website.
Read More »