Probiota Europe brings together the best speakers from academia, industry, and the regulators, connecting the business and science of the microbiome.
In-Person
Gnosis by Lesaffre is Gold Sponsor of Probiota Europe!
As a gold sponsor, we offer our customers & partners 25% discount using the promotional code GNOS25PBG during booking. 
Main ingredients showcased will be S. Boulardii, LinfeinU™ BSCU1, Quatreflora™. Discover them all suring the event!
Gnosis by Lesaffre & NutraIngredients look forward to seeing you there!
The unique yeast probiotic strain with clinically validated efficacy for acute diarrhea management in infant & children, and 5 years shelflife.
A patented strain of Saccharomyces cerevisiae, a probiotic yeast that supports vaginal health and women's vaginal microflora.

DISCOVER ALL OUR LATEST NEWS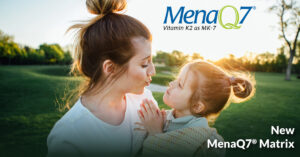 Gnosis by Lesaffre proudly offers its premium, clinically proven Vitamin K2 as MK-7, MenaQ7®, protected by its award-winning Matrix technology. Learn more about it in our new brochure!
Read More »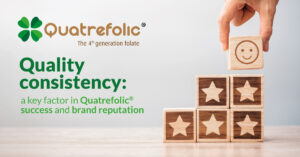 A new infographic about Quality Consistency of Quatrefolic® explains why this is an integral aspect of our commitment to customers and partners and part of Quatrefolic® success.
Read More »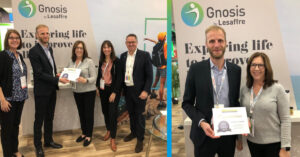 Gnosis by Lesaffre proudly accepted the NIE Award for the Excipients/Non-actives/Delivery Systems category for its new Vitamin K2 Matrix protective technology, presented by Nutrition Industry Executive Editor-in-Chief Janet Poveromo.
Read More »