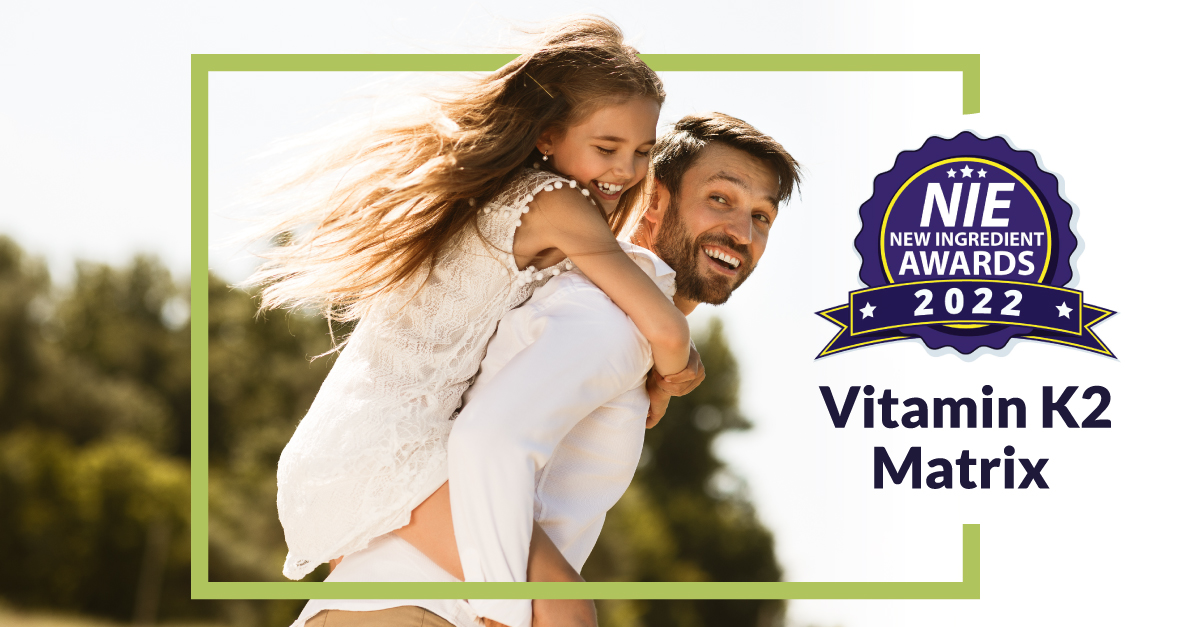 Nutrition Industry Executive

announces g

roundbreaking Gnosis by

Lesaffre

proprietary protective technology

wins

First Place NIE Award for the Excipients/Non-Actives/Delivery Systems category.

 
Gnosis by Lesaffre launched its Vitamin K2 Matrix protective technology in December 2021 to ensure the stability of menaquinone ingredients in complex finished product formulations, easing the formulation process for its manufacturer partners. The uniqueness of this proprietary technology innovation was confirmed with the announcement that Nutrition Industry Executive recognized it with a First Place NIE Award for the Excipients/Non-Actives/Delivery Systems category.  
According to the scientific panel of experts judging the NIE Awards: "Solving the challenge of making vitamin K stable, especially in complex formulas, is something that should be appreciated by formulators and manufacturers … Gnosis by Lesaffre provided technical support and described in detail the chemical and physical properties of the K2 Matrix demonstrating good dispensability and bioavailability compared to other forms." 
Vitamin K2 Matrix technology protects the particles of MK-7 with no coating, additives, or additional ingredients, providing a less cumbersome and more predictable formulation process for complex K2 products. It was explicitly developed for Vitamin K2; it is not an adaptation of an existing technology previously utilized for other ingredients. The Gnosis by Lesaffre team worked extensively to ensure that the innovation was truly unique to the market. Most importantly, it would tremendously impact those with a vision for what the market needs.  
The NIE Awards were created four years ago to highlight the most cutting-edge and advanced natural branded ingredients backed by science. The six award categories are Condition Specific, Sports Nutrition, Healthy Aging, Excipients/Non-active/Delivery, Weight Management, and Personal Care/Cosmetics. The competition was open to ingredient manufacturers from around the globe supplying natural finished product companies in the United States. 
To learn more about the awards, the winners, and the Vitamin K2 Matrix win, visit the magazine's coverage in the Oct/Nov issue.