Gnosis by Lesaffre is launching a new version of vitaMK7® natural vitamin K2 with enhanced protection: vitaMK7® Matrix.
Ensuring the stability of menaquinone ingredients in complex finished product formulations is not a one-size-fits-all solution. Expertise is required to ensure the correct ingredient solution is provided depending on the final formulation and application.
To that end, Gnosis by Lesaffre is introducing a new version of our renowned vitaMK7® natural vitamin K2 with enhanced protection: vitaMK7® Matrix. This latest innovation is the result of a proprietary technology that protects the particles of MK-7 with no coating, no additives, and no additional ingredient.
"Stability is a constant issue facing commercial partners with the desire to create complex vitamin K2 formulations. Historically our R&D Team has been able to guide them through the process to ensure their products were stable," says Dr Sophie Legrain-Raspaud, Global Research and Applications Director with Gnosis by Lesaffre. "With vitaMK7® Matrix, that process is now more efficient because the carrier is organized as a matrix to embed the K2 as MK-7 particles, thus leading to products hitting the market much faster."
DISCOVER ALL OUR LATEST NEWS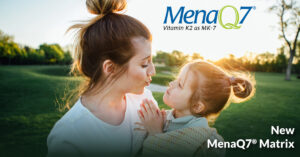 Gnosis by Lesaffre proudly offers its premium, clinically proven Vitamin K2 as MK-7, MenaQ7®, protected by its award-winning Matrix technology. Learn more about it in our new brochure!
Read More »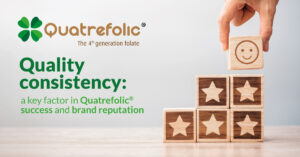 A new infographic about Quality Consistency of Quatrefolic® explains why this is an integral aspect of our commitment to customers and partners and part of Quatrefolic® success.
Read More »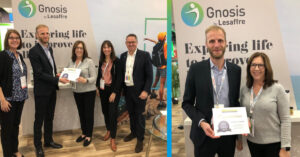 Gnosis by Lesaffre proudly accepted the NIE Award for the Excipients/Non-actives/Delivery Systems category for its new Vitamin K2 Matrix protective technology, presented by Nutrition Industry Executive Editor-in-Chief Janet Poveromo.
Read More »