Gnosis by Lesaffre is launching a new version of vitaMK7® natural vitamin K2 with enhanced protection: vitaMK7® Matrix.
Ensuring the stability of menaquinone ingredients in complex finished product formulations is not a one-size-fits-all solution. Expertise is required to ensure the correct ingredient solution is provided depending on the final formulation and application.
To that end, Gnosis by Lesaffre is introducing a new version of our renowned vitaMK7® natural vitamin K2 with enhanced protection: vitaMK7® Matrix. This latest innovation is the result of a proprietary technology that protects the particles of MK-7 with no coating, no additives, and no additional ingredient.
"Stability is a constant issue facing commercial partners with the desire to create complex vitamin K2 formulations. Historically our R&D Team has been able to guide them through the process to ensure their products were stable," says Dr Sophie Legrain-Raspaud, Global Research and Applications Director with Gnosis by Lesaffre. "With vitaMK7® Matrix, that process is now more efficient because the carrier is organized as a matrix to embed the K2 as MK-7 particles, thus leading to products hitting the market much faster."
DISCOVER ALL OUR LATEST NEWS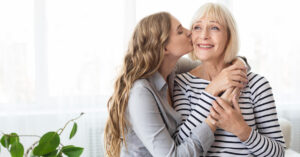 Lesaffre developed a new methodology to enumerate Bacillus spores using flow cytometry. This methodology can be used with Bacillus whether in food applications or dietary supplements
Read More »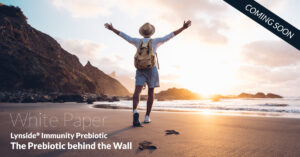 Lynside® Immunity Prebiotic is a patented yeast cell wall ingredient with a proven prebiotic effect in different human enterotypes, demonstrated through a state-of-the-art dynamic model of gut microbiota simulator, the PolyFermS®.
Read More »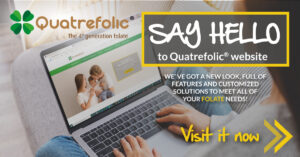 We are excited to announce the launch of the new and innovative website Quatrefolic.com. We improved and made the website more efficient and appealing with a clean design aligned with the Quatrefolic Brand identity by putting people in the heart of the website.
Read More »