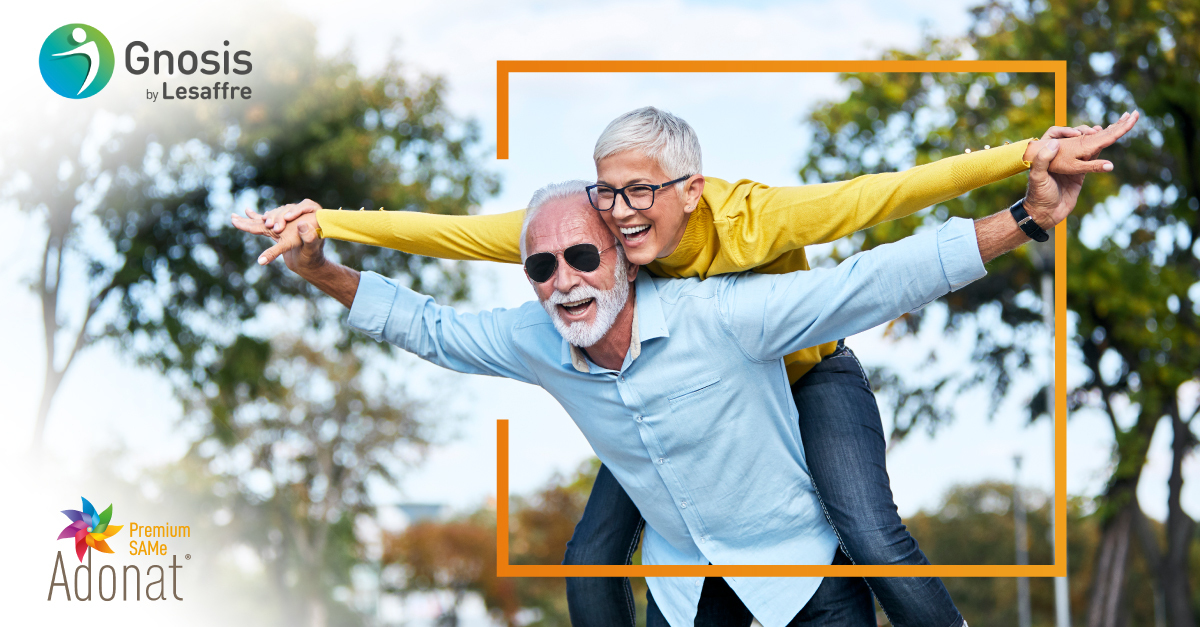 A brand-new combo formulation of SAMe plus choline has just entered one of the most growing market to tackle Brain Health, combining state-of-the-art industrial manufacturing and relentless innovation based on the branded Adonat® Premium SAMe of Gnosis by Lesaffre.
According to NBJ, the Mood & Brain Health is expected to forecast robust growth in the upcoming two years. Among the central ingredients, SAMe holds its leader position to sustain a healthy mood while a new trend in the US is arising.
In the current challenging scenario of our society, where postpandemics meets geopolitical instability, consumers are striving hard and actively looking for solutions to recover their mood balance and mental strength.
Historically difficult to formulate in combination with other active ingredients for its intrinsic instability, SAMe is introduced today in brand-new formulations as a wonderful dynamic duo, working in synergy with another powerful ingredient – the choline – to promote optimal brain health and functioning.  
SAMe is still on the top among the central ingredients on mood and cognitive health
SAMe is a naturally occurring compound in every cell of the human body and it plays a central role in the methylation process, ensuring the maintenance of the normal cellular metabolism and functioning. This important metabolite has shown during the last 30 years in many preclinical and clinical applications its primary role in supporting a healthy Mood and is now gaining more and more space in the Brain Health category.  
Today leading brands are exploring the association of SAMe with other cutting-edge ingredients, entering what could be called the "SAMe 2.0 era".
Why the combination SAMe plus Choline works on Cognitive Function
SAMe plays its role in supporting a healthy mood while choline, a nutrient found in many foods, supports brain cell structure. Brain and nervous system indeed need choline to regulate memory, mood, and muscle control.  The formula is also enriched with 3 essential B vitamins to support a healthy brain and nervous system.
The brilliant new formula with choline includes also 3 essential B vitamins to support a healthy brain and nervous system.
SAMe and choline metabolism are intimately linked through methionine synthesis and methylation in the one-carbon metabolism.
Indeed, choline is required for the synthesis of phospholipids such as phosphatidylcholine (PC) and sphingomyelin – all essential constituents of membranes that maintain their integrity, cell function, and signaling – and for acetylcholine, an important neurotransmitter. Acetylcholine plays a major role in cognitive function.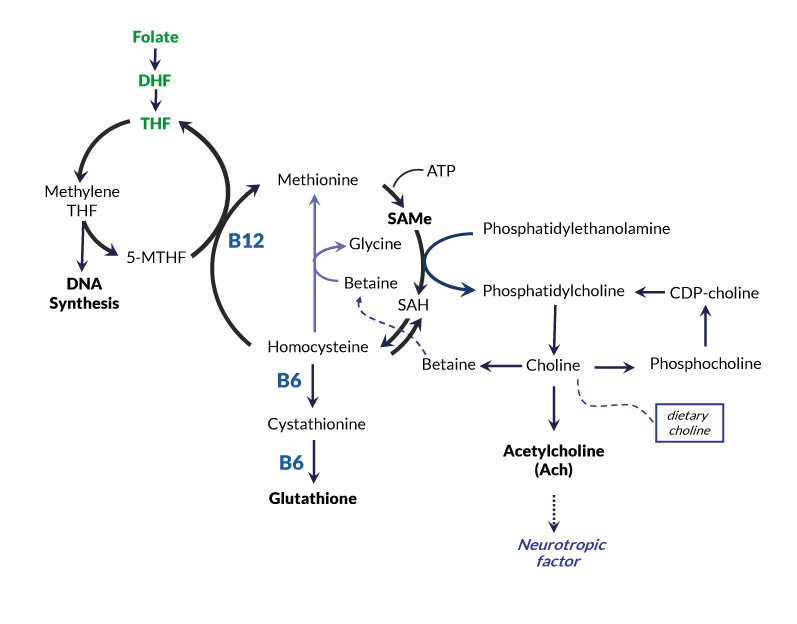 Choline and one-carbon metabolism pathways intersect at the formation of methionine from homocysteine. SAMe concentrations are decreased in animals ingesting diets deficient in choline, and it has been suggested that this occurs because the availability of methionine limits SAMe synthesis. Choline may also be produced from PC that in turn is derived from SAMe dependent methylation of phosphatidylethanolamine (PE).
ADONAT® PREMIUM SAMe: new opportunities and challenges to discover
Gnosis by Lesaffre can boast leading expertise and know-how on the production and commercialization of SAMe, under the proprietary ingredient Adonat® Premium SAMe. It results in more than 30 years of manufacturing, and more than 10 granted patents.
The integration of R&D activity, fermentation process development, and industrial manufacturing have led to an attractive product range of Adonat®.
Premium SAMe: dosage forms, including bulk and stabilized powders and granules, suitable from capsules to tablets, and enteric-coated tablets to provide customers with a significant and comprehensive level of formulation capabilities and industrial feasibility.
The esteemed research carried out, the proven quality of the ingredient, and the wide offer present today are the secret to be a trustworthy partner for challenging formulation projects, for a valued co-creation with customers, promoting partnerships to develop tailor-made and turnkey innovation solutions.
DISCOVER ALL OUR LATEST NEWS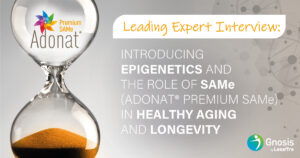 What is epigenetics, and what is its link to methylation?
Read More »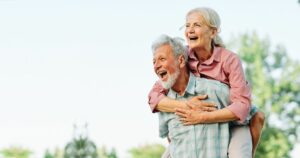 New research shows increasing bone mineral density by 3% equates
Read More »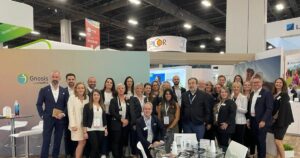 This year's SupplySide West set the stage for our first-of-its-kind,
Read More »