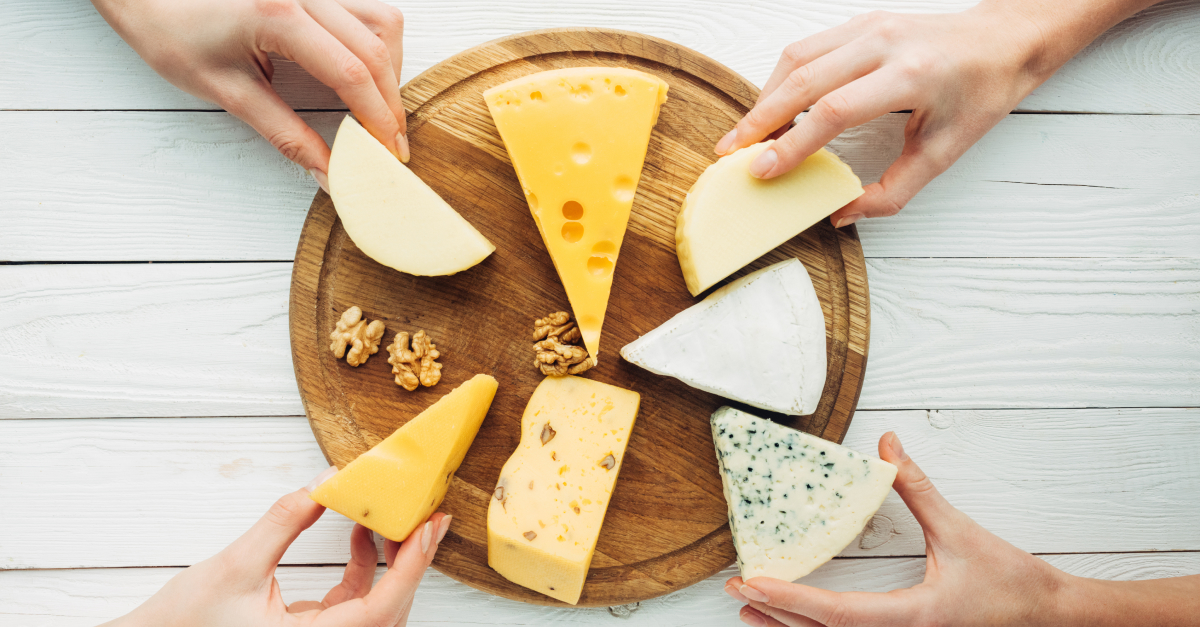 MenaQ7® Full Spectrum K2 is the closest ingredient to dietary cheese intake.
Ex-NattoPharma is eager to announce that Nutrients has published a paper[1], "Menaquinone Content of Cheese", which examines the Vitamin K2 content of cheeses and other foods. Based on a global state of K2 deficiency and the strong evidence showing it is a cardio-protective nutrient, researchers recommend cheese as a component of a heart-healthy diet due to its Vitamin K2 content. But for those unable to consume enough cheese daily, NattoPharma has introduced its MenaQ7® Full Spectrum K2, which delivers the range of menaquinones found in foods.
The analysis was conducted by the expert researchers at VitaK, Maastricht University (the Netherlands). Vitamin K2 (menaquinone) concentrations were measured in a range of cheeses and the effects of fat content, ripening, and cheese origins were investigated. According to researchers: "It was found that cheese and curd are the most important sources of long-chain menaquinones in the Western diet. However, the actual menaquinone content varies substantially and is dependent on the type of cheese, the time of ripening, the fat content, and the geographic area where the cheeses are produced."
The findings showed that the total amount of K2 in cheese was between 3 and 802 ng/g. To that end, the researchers' recommendation for K2 is between 180-360mcg/day, which means one needs to eat at least 225/445g of French cheese a day (Münster) and at least two times more with cheese from Scandinavia.
In the past decade, increasing attention has been paid to the health benefits of the K2, notably the long-chain menaquinones MK-6 through MK-9. This research adds to important population-based studies[2-4] that have shown that food-derived vitamin K (such as from cheeses) improves long-term cardiovascular health outcomes because it more specifically delivers the spectrum of long-chain menaquinones.
"Interestingly, Vitamin K2 was first discovered in the fermented soy food called natto," says Hogne Vik, Chief Medical Officer with ex-NattoPharma. "However, in the early 2000s the researchers working with ex-NattoPharma discovered that fermented cheese is also an excellent source of the menaquinones, ranging from menaquinones 5 through 10, while menaquinones 6, 7, and 9 are amongst the most bioactive."
Sourcing Menaquinones in food and nutrients
While fermented cheeses are the best dietary source of menaquinones in the West, most cannot consume enough daily to obtain optimal amounts of Vitamin K2, nor is cheese a practical source for extracting the menaquinones. To that end, NattoPharma has introduced MenaQ7® Full Spectrum K2, raw material unlike anything on the market that delivers the range of menaquinones found in foods.
The first and only Vitamin K2 to deliver a gamut of menaquinone isomers, MenaQ7® Full Spectrum is naturally fermented using chickpea protein, offering an all-trans K2 that is free from gluten, soy and all-known allergens, and is suitable for vegans. MenaQ7® Full Spectrum provides the vital menaquinone isomers for optimal K2 delivery with respect to absorption, half-life and biological activity.
"Ex-NattoPharma has once again created a raw material that speaks directly the natural dietary supplement consumer, who is drawn to comprehensive nutritional sources," adds Eric Anderson, NattoPharma Senior Vice President of Marketing and Business Development. "No other material on the market offers such a comprehensive array of menaquinones specifically shown to support cardiovascular health. MenaQ7 Full Spectrum is the closest ingredient to actual food sources, delivering the range of menaquinones found in foods that support cardiovascular health."
References:
1 Vermeer C, et al. Menaquinone Content of Cheese. Nutrients. Apri 4;10(4). Pii: E446 doi: 10.3390/nu10040446.
2 Geleijnse JM, et al. Dietary intake of menaquinone is associated with a reduced risk of coronary heart disease: the Rotterdam Study. J Nutr. 2004;134:3100-5.
3 Beulens JW, et al. High dietary menaquinone intake is associated with reduced coronary calcification. Atherosclerosis. 2009;203:489-93.
4 Gast GC, et al. A high menaquinone intake reduces the incidence of coronary heart disease. Nutr Metab Cardiovasc Dis. 2009;19:504-10.
DISCOVER ALL OUR LATEST NEWS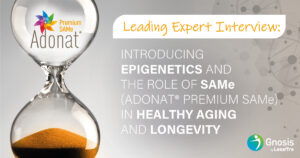 What is epigenetics, and what is its link to methylation?
Read More »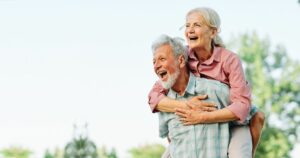 New research shows increasing bone mineral density by 3% equates
Read More »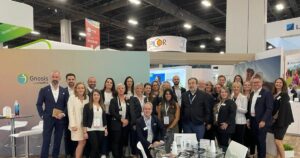 This year's SupplySide West set the stage for our first-of-its-kind,
Read More »