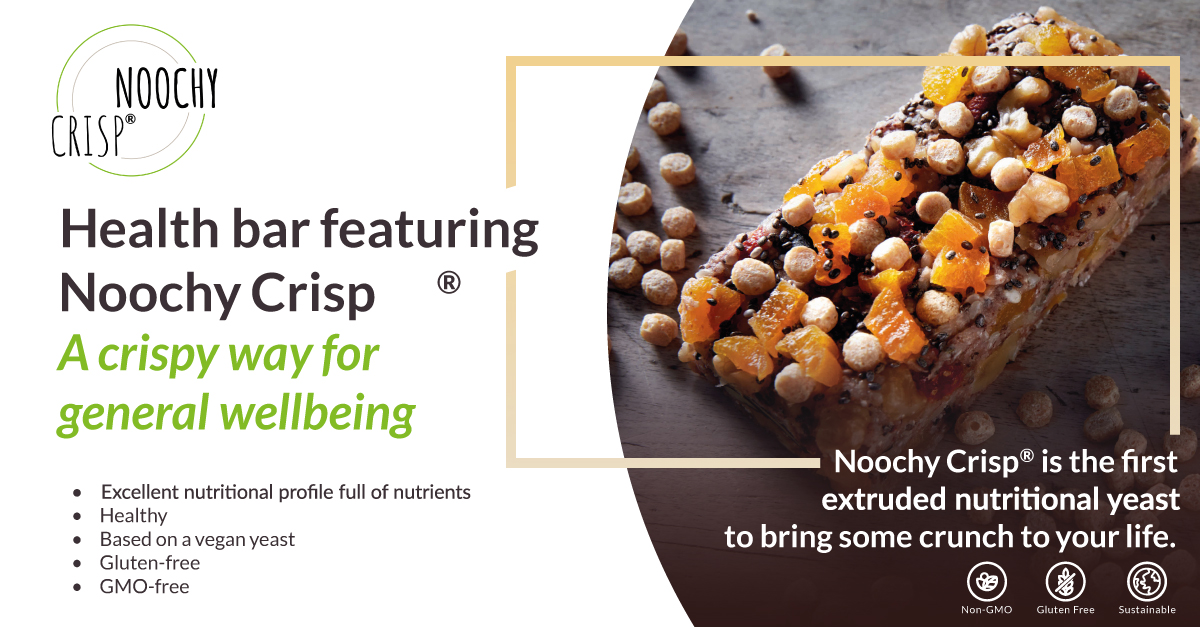 Health bars can be considered as the new comfort food. A shift in consumption has been observed after the pandemic. Consumers are still looking for comfort food, but with healthy ingredients. 
Ingredients suppliers for health bars are impacted the interest of consumer on healthier snacks. This shift can be explained by the fact that in the United States of America, 42% of adult are considered as obese while 31% are overweight1. 

Health bar market is expected to grow at 6,6% from 2023 to 2028. This grow comes with some changes in the composition of the bars. Crispy ingredients are among the one that are impacted. In the past, crispy ingredients brought only the crispiness, now suppliers are looking for crispy ingredients with a better nutritional profile. 
Noochy Crisp® the healthy crisp!
To be in line with the new consumers needs for health bars, Gnosis by Lesaffre offers Noochy Crisp®. This innovation is the first extruded nutritional yeast with an excellent nutritional profile. This nutritional yeast offers non-animal protein, fibers, and mineral. In addition to the presence of these nutrients, Noochy Crisp® contains almost no fat and no salt.
Thanks to this excellent nutritional profile, Noochy Crisp® can complete the nutritional profile of the health bars. Formulate with Noochy Crisp® is easy to be formulated into health bars.