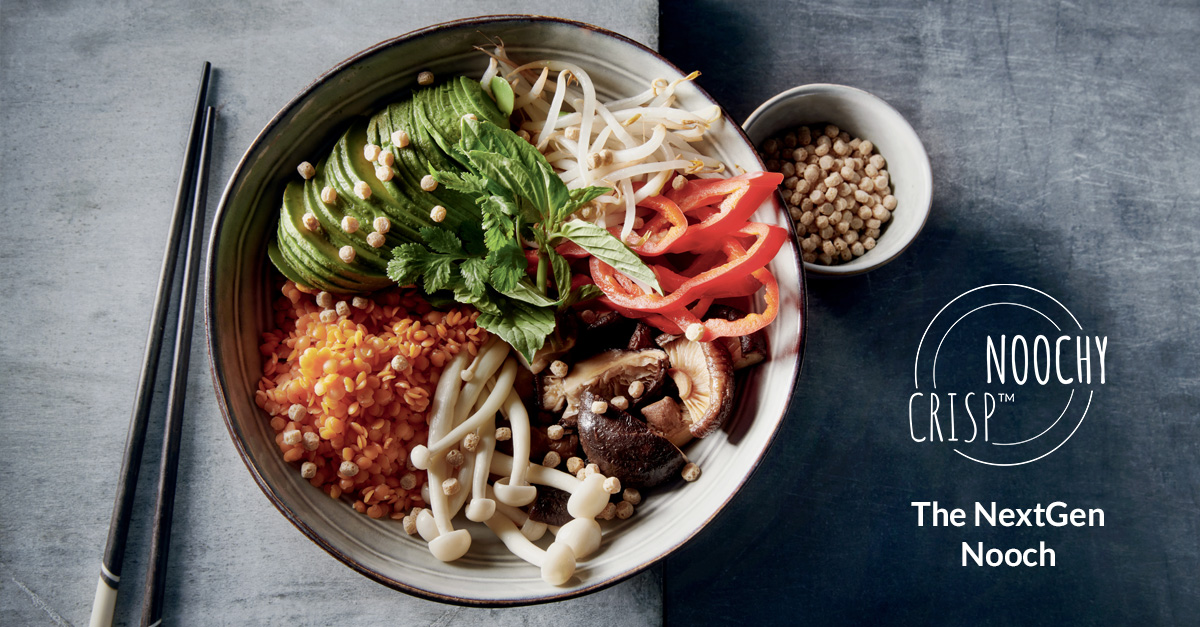 Nutritional yeast is a product used for years by vegan, vegetarians and even by meat lovers. Thanks to an excellent nutritional profile full of nutrients, people with gaps in their nutritional love nutritional yeast.
Noochy Crisp® is the first extruded nutritional yeast. As a nutritional yeast, Noochy® offers all nutritional yeast benefits. The nutritional profile of Noochy Crisp® is excellent full of non-animal protein, fibers, and minerals.
Noochy Crisp® can be used as a healthy crouton, to replace the classical ones that are deep fried in oil. This nutritional yeast can be formulated into health bar to bring crispness and to improve the nutritional profile of the bar.