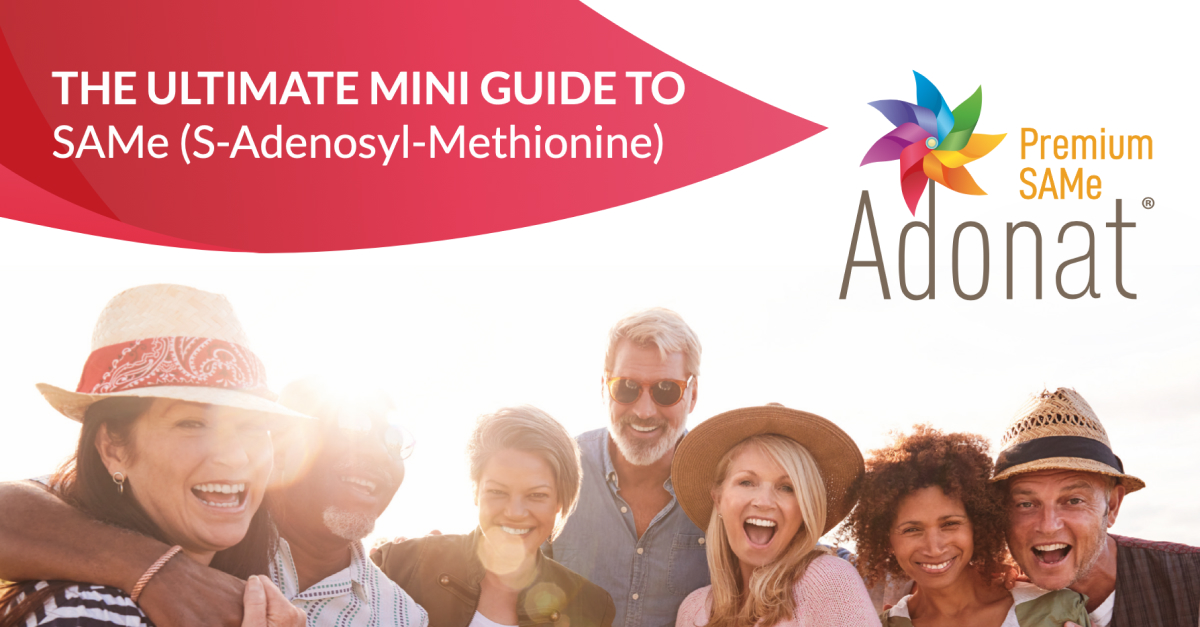 Brain Health has become a key priority for consumers in the pursuit of long and healthy living. How can SAMe answer to increasing market expectations for Mood & Cognitive Health? Why is this natural molecule also suitable for Joint and Liver Health?
SAMe (S-Adenosyl-Methionine) is produced naturally in every living cell – through the one-carbon metabolism pathway – and it's the most important methylating​ agent of the human body. It controls and sustains many vital functions, in the brain, but also in the liver and joints.
As a nutritional ingredient of fermentation origin, such as Adonat® Premium SAMe, SAMe is a versatile substance to promote human health, required for proper brain performance, and sustaining mood and cognitive functions. SAMe is also active in liver protection and joint discomfort.
MENTAL HEALTH IS A GLOBAL CONCERN
In 2022 Mental Health ranks 2nd among global health concerns, just after Covid-19. SAMe can be particularly appealing for the new conscious consumer, embracing a natural-derived, holistic approach to health.
EVERYTHING YOU NEED TO KNOW ABOUT SAMe
This ultimate mini guide provides the most recent market data along with key information about Adonat® Premium SAMe, the gold standard for manufacturing and quality levels, and for the highest SAMe content.