Watch our compelling video and discover the 5 key features about Adonat® Premium SAMe (S-Adenosyl-L-methionine).
Adonat® Premium SAMe is a naturally-occuring compound that you might know as SAMe, SAM-e, SAM or SAMMY? Pillar of the Gnosis by Lesaffre's offer for Mood & Cognitive market segment  it finds application also in liver and joint health. With a recent brand refresh image centered on the quality of the ingredient, it is the result of more than 30 years of expertise and 10 patents.
Can we really synthetize Adonat ® Premium SAMe in just a few seconds?
DISCOVER ALL OUR LATEST NEWS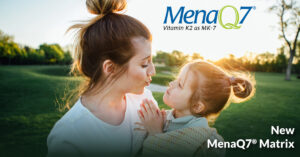 Gnosis by Lesaffre proudly offers its premium, clinically proven Vitamin K2 as MK-7, MenaQ7®, protected by its award-winning Matrix technology. Learn more about it in our new brochure!
Read More »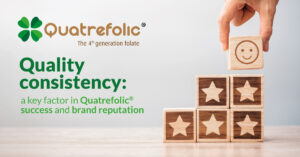 A new infographic about Quality Consistency of Quatrefolic® explains why this is an integral aspect of our commitment to customers and partners and part of Quatrefolic® success.
Read More »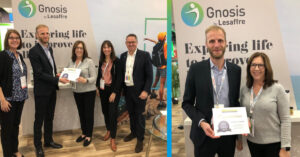 Gnosis by Lesaffre proudly accepted the NIE Award for the Excipients/Non-actives/Delivery Systems category for its new Vitamin K2 Matrix protective technology, presented by Nutrition Industry Executive Editor-in-Chief Janet Poveromo.
Read More »