Gnosis by Lesaffre offers Noochy Crisp™ the first extruded nutritional yeast. Noochy Crisp™ is the ally of the daily life thanks to its excellent nutritional profile full of nutrients.
Noochy Crisp™ is the newborn of the nutritional yeast family. This innovation completes the existing forms such as powder, flakes, and tablets. Nutritional yeast is well-known for its nutritional properties and the yeasty taste. With Noochy Crisp™, nutritional yeast is now recognized as a new sensory experience thanks to the crunchy texture.
For consumers, taste is king, texture is queen. Noochy Crisp™ can be considered the prince thanks to its crunchy texture and the fact it was awarded Best tasting Functional Food during Vitafoods 2021.
Noochy Crisp™ is full of benefits
Noochy Crisp™ has an excellent nutritional profile full of nutrients with minerals as zinc, fibers including ß-glucans and proteins. These nutrients are essential for the human body. Zinc is one of the top 5 ingredient for immunity. With a daily dose of 30g, Noochy Crisp™ is eligible to a European claim on immunity thanks to its zinc content. ß-glucans are also known for their immune benefits. Proteins are important for the development of the muscle mass. Noochy Crisp™ is the perfect solution for vegetarians and vegans who need a supplementation in proteins.
A plethora of applications for Noochy Crisp™
As the ally of the daily life, Noochy Crisp™ could be used in several applications. This innovation can be spread on top of a salad or a soup as a healthy crouton. For those who prefer sweet applications, Noochy Crisp™ can be mixed with a muesli or a granola. Noochy Crisp™ is also suitable for use in health bars as ingredient.
Discover all the benefits of Noochy Crisp™ and possible applications in the video.
DISCOVER ALL OUR LATEST NEWS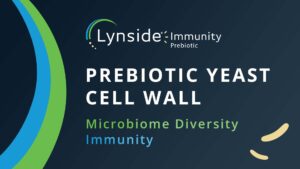 Lynside® Immunity Prebiotic is the first patented yeast-based prebiotic. Its complex structure is degraded only by a few fundamental bacteria species not usually targeted by other prebiotics.
Read More »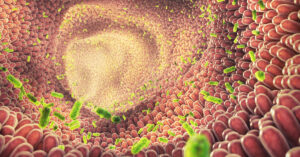 The gut microbiome has a significant impact on one's health, and scientists are just now beginning to understand all its complexities! Decades of research have shown that the microbiome can be modulated with many distinct types of prebiotics. One thing that most prebiotics have in common, however, is that most of the time, they stimulate the same bacteria species.
Read More »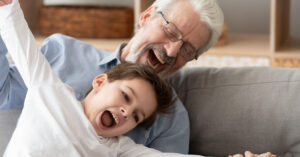 Immunity is one of the major health concerns for immune health. In the human body, some specific components play an important role in immunity. These constituents are called antibodies.
Read More »