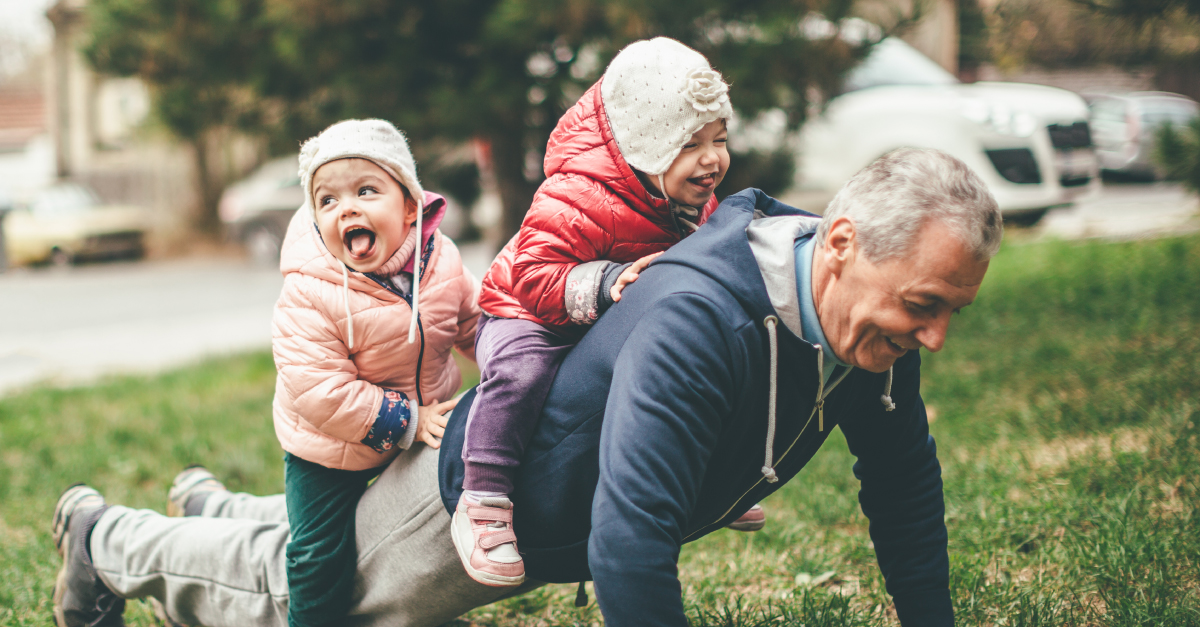 Statins and warfarin shown to share mechanism that causes CVD, Diabetes
A new review paper published in leading journal, Pharmacology, examines the positive associations observed between cardiovascular disease (CVD) and type 2 diabetes mellitus (DM), and the negative effect of medications prescribed to both groups of patients share a common mechanism: to inhibit vitamin K2-dependent processes, which was interpreted to lead to increased onset of CVD, DM, chronic kidney disease, bone fracture, and even mental disorder.
The authors of the review paper[1], "Medicines and Vegetable Oils as Hidden Causes of Cardiovascular Disease and Diabetes," note that impaired vitamin K2-dependent processes by some types of vegetable oils and medicines, but not plasma high low-density lipoprotein cholesterol, were proposed as the cause of CVD, DM and other lifestyle-related diseases.
"Once again the scientific community recognizes that the inhibition of vitamin K2 synthesis by common medications carries serious, newly recognized repurcussions," says Hogne Vik, chief medical officer with ex-NattoPharma, the world leader in vitamin K2 research and development, adding that while it has been well known for some time that statins inhibit CoQ10, a 2015 review paper[2] finally highlighted that statins also inhibit K2 synthesis. "Recognized Vitamin K2 antagonists significantly inhibit Vitamin K activity outside the liver with serious, unintended consequences."
Vitamin K2 – MK7 benefits In Cardiovascular Health
The function of K vitamins is unique among other vitamins and important throughout all life stages. Vitamin K2 activates proteins that are made in different organs in the body – clotting factors in the liver, osteocalcin in bones, and Matrix Gla Protein (MGP) in the vasculature. These proteins help coagulate blood, bind calcium to the surface of bones, and keep calcium from depositing in the arteries and soft tissues.
While the function of Vitamin K2 is vital to ensuring that the body properly utilizes calcium, studies have shown that 97 percent of Western populations are Vitamin K2 deficient/insufficient.[3]
"We are not only finally seeing recognition that Vitamin K2 is woefully insufficient in the diet, but the is a growing body of evidence that pharmaceuticals further exacerbate the problem of our limited Vitamin K2 status, delivering potentially dangerous consequences for human health," Vik continues.
References:
1 Okuyama H et al. Medicines and Vegetable Oils as Hidden Causes of Cardiovascular Disease and Diabetes. Pharmacology 2016;98:134–170. DOI: 10.1159/000446704.
2 Okuyama H et al. Statins stimulate atherosclerosis and heart failure: pharmacological mechanisms. Expert Rev Clin Pharmacol. 2015 Mar;8(2):189-99. doi: 10.1586/17512433.2015.1011125. Epub 2015 Feb 6.
3 Shea MK et al. Circulating uncarboxylated matrix gla protein is associated with vitamin K nutritional status, but not coronary artery calcium, in older adults. J Nutr. 2011 Aug;141(8):1529‐34.
DISCOVER ALL OUR LATEST NEWS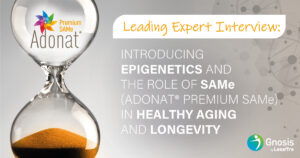 What is epigenetics, and what is its link to methylation?
Read More »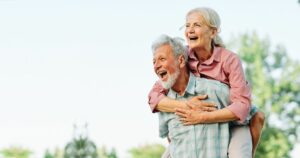 New research shows increasing bone mineral density by 3% equates
Read More »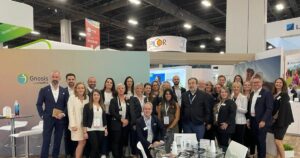 This year's SupplySide West set the stage for our first-of-its-kind,
Read More »