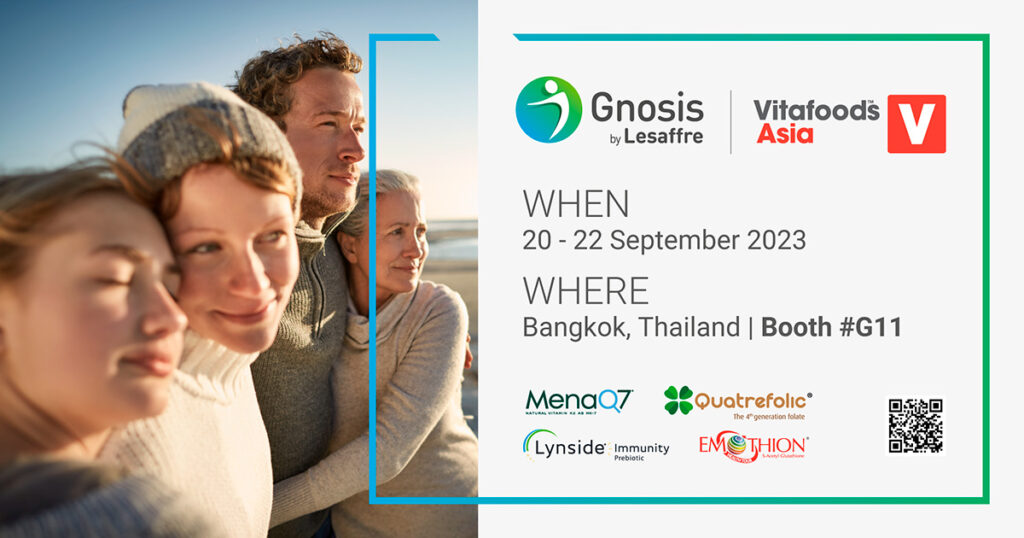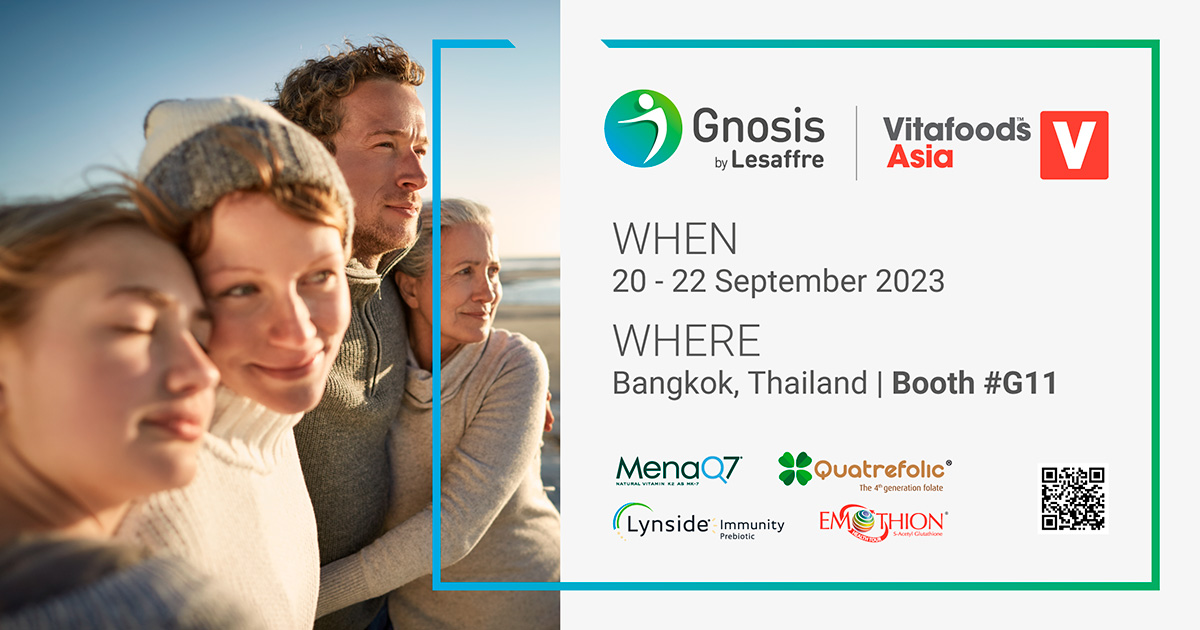 Gnosis by Lesaffre will be present at Vitafoods Asia this coming 20-22 September. Join us at booth G11 to discuss on the science behind our premium ingredients and the opportunities to collaborate in your markets.
Asia-Pacific's diverse population contributes to the expanding nutraceutical market, with a focus on natural and functional ingredients. 
As consumers seek preventative health solutions, the demand for nutraceutical products, including vitamins, minerals, and fortified foods, continues to soar. 
Discover how our premium ingredients can support you with innovations and position your products as a dynamic solution for your market
Our brands in the spotlight:
And many more!