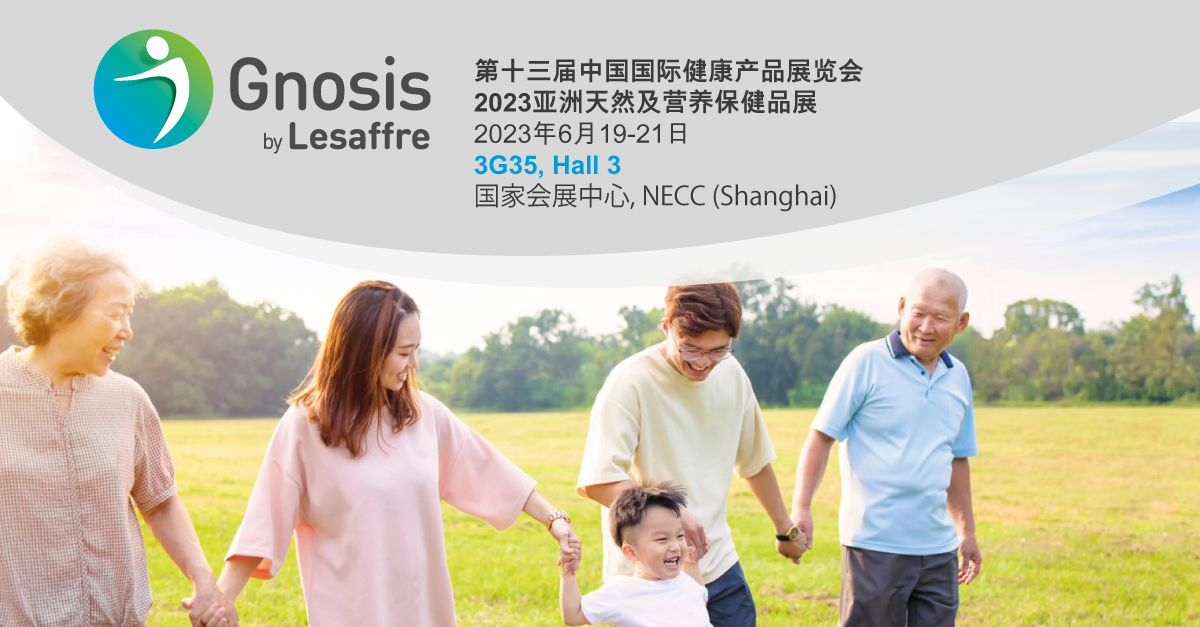 Gnosis by Lesaffre will participate at Healthplex Expo Shanghai, China from 19-21 June. Take this opportunity to meet our team of experts who will share with the science and innovations behind our premium ingredients.
China's demand for nutraceutical supplements has surged over the past five years. Factors such as increasing health consciousness, and a desire for preventive healthcare have contributed to this trend.  
Chinese consumers are seeking products that promote wellness, boost immunity, and address specific health concerns, driving the robust demand for nutraceutical supplements in the country.  
Discover our brands at Booth 3G35
Meet with us to learn about the science behind our premium ingredients:
MenaQ7® and vitaMK7®, vitamin K2 as MK-7

 

Quatrefolic®

, the innovative metabolic active form of folate

 

Lynside® Prebiotic

, the patented yeast cell wall with proven prebiotic effect in different human enterotypes

 

Lynside® Forte Se+, a bioavailable selenium-enriched yeast

 

And many more!