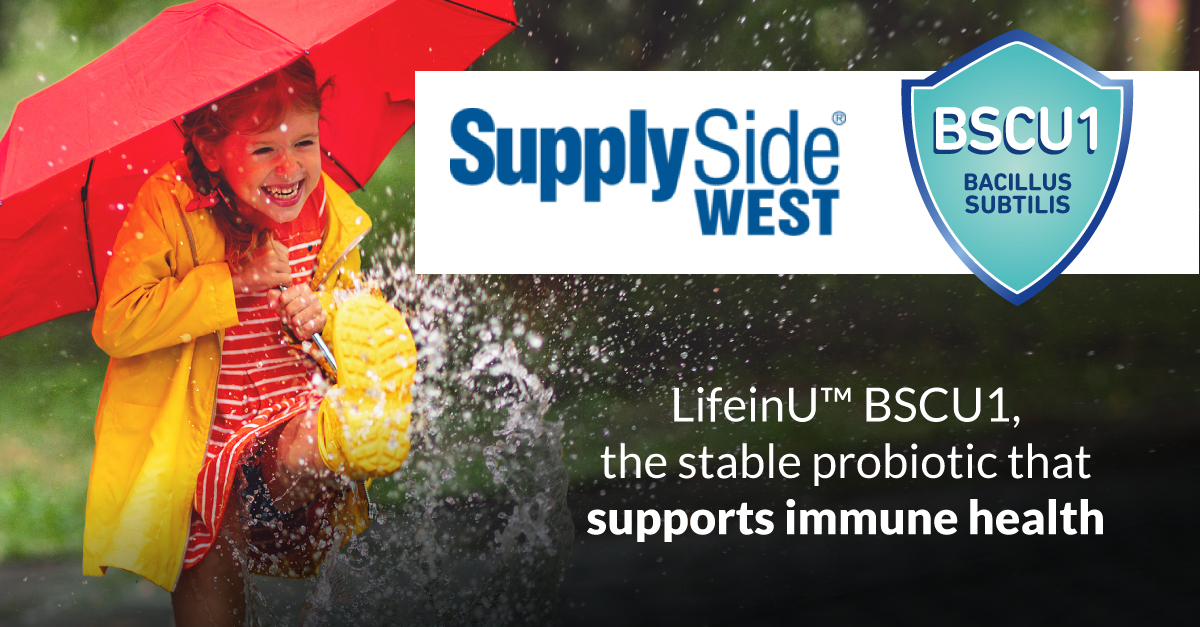 LifeinU™ BSCU1 is a stable probiotic that supports immunity. This specific strain of Bacillus subtilis is eligible to a structure function claim dedicated to immunity. Discover it during Supply side West 2021.
Probiotics, an obvious solution for immunity
Immunity is one of the most health concern for consumer. In the US, 35% of consumers are motivated to purchase a nutritional or meal-replacement drink or product that contains immune health supporting ingredients.
In this immunity market, probiotics are among the top 10 ingredients preferred by consumers.

LifeinU™, the stable probiotic that supports immune health
The efficacy of LifeinU™ BSCU1 is supported by a clinical study. During this study, one of the markers analyzed is the level of Secretory Immunoglobulins A (sIgA) which are antibodies of the immune system, secreted by the mucosal surfaces. They constitute the first line of body defenses against toxins and infectious agents. A deficiency in sIgA can weaken natural defenses, increasing the risk of infection. LifeinU™ BSCU1 may create a double protective effect by significantly increasing sIgA levels in the intestine and saliva, in the strengthening of natural defenses to fight infections.
LifeinU™ BSCU1 may empower consumers
LifeinU™ BSCU1 may reduce the number of common infections, especially common colds. LifeinU™ BSCU1 may also reduce the prevalence of common colds at all stages of life. It is the perfect solution for seniors looking for a solution to prevent infections. LifeinU™ BSCU1 may be dedicated to adult immunity needs.
LifeinU™ BSCU1 is the natural ally for everyone  who want to stay healthy.
A probiotic supported by innovative science
Gnosis by Lesaffre, as an innovative player, developed the latest scientific model on probiotic. This new in-vitro model is called the "Gut-on-chip". This innovation is a 3D printed gut model that recreates a real gut with immunity cells.

DISCOVER ALL OUR LATEST NEWS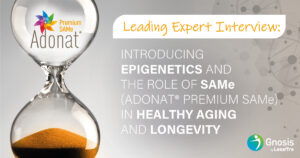 What is epigenetics, and what is its link to methylation?
Read More »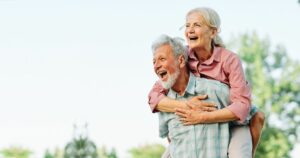 New research shows increasing bone mineral density by 3% equates
Read More »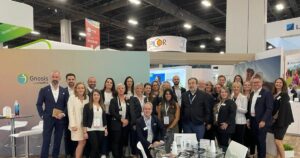 This year's SupplySide West set the stage for our first-of-its-kind,
Read More »