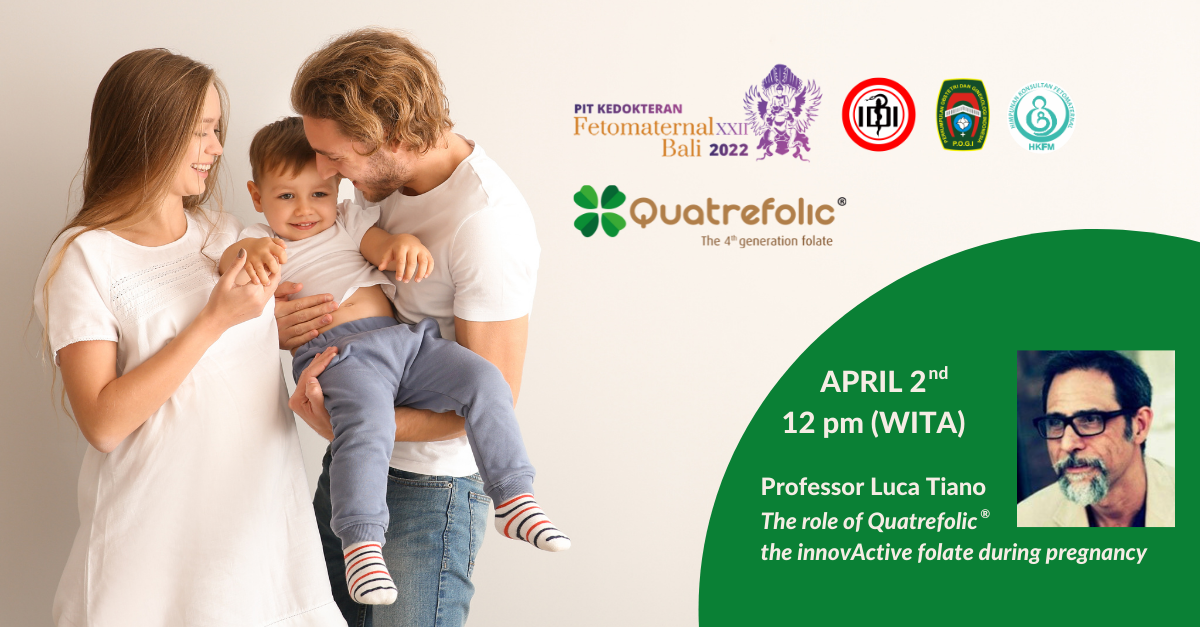 On 2nd of April, Gnosis By Lesaffre was invited to participate to the 22nd edition of the PIT Kedokteran fetomaternal event in Bali. It was the opportunity to talk about folate and Qautrefolic® with our KOL Professor Luca Tiano.
For one week the hybrid event gathered thousands of practitioners, obstetricians, and gynecologists, online and onsite. They all came to learn about the latest developments in reproductive and maternal-fetal health.
In this occasion, the professors Luca Tiano, Professor of Nutrigenetic and Nutrigenomic at the Polytechnic University of Marche and Nuroyono Wibowo, Sp.OG (K)  Obstetrics and Gynecology Specialist Fetomaternal presented the benefits of active folate and how they better ensure good development for each mother and the newborn.
During the one-hour speech, both highlighted Quatrefolic®'s unique features and how do it make our innovActive folate the premium choice of folate supplementation.
Why folate is important during pregnancy?
Adequate folate levels are critical for a healthy pregnancy, aiding proper fetal development by supporting cell growth and division and DNA repair, as well as preventing birth defects.
Folates also reduce risk of preterm birth, low birth weight, developmental birth defects like cleft lip and palate, and neural tube defects like spina bifida.
Like many essential nutrients, we must get folate (vitamin B9) from our diet.
While often used interchangeably, folic acid and folate are not the same. Folic acid is the inactive precursor to active folate that is used in many supplements and fortified foods. However, to become biologically active, folic acid needs to go through several transformation steps in the body to be converted into active folate, which is known as 5-methyltetrahydrofolate (5-MTHF), as found in the ingredient Quatrefolic®.
Our reproduction and women's health solutions?
At Gnosis by Lesaffre, we want to support every woman at every step of their life. From early stage of pregnancy to menopausal period, we offer a wide range of solution that may support their life.
Let's meet and talk about it during Vitafoods Europe 2022.
Quatrefolic® activities?
Subscribes to our newsletter to be sure not to miss our news! Every month we develop new tools and materials to help you better understand the benefits of Quatrefolic®.
DISCOVER ALL OUR LATEST NEWS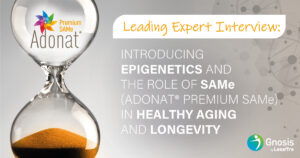 What is epigenetics, and what is its link to methylation?
Read More »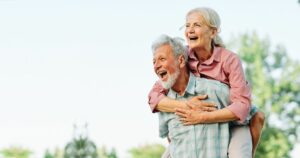 New research shows increasing bone mineral density by 3% equates
Read More »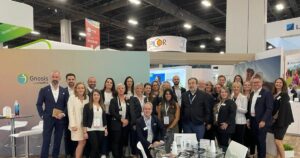 This year's SupplySide West set the stage for our first-of-its-kind,
Read More »