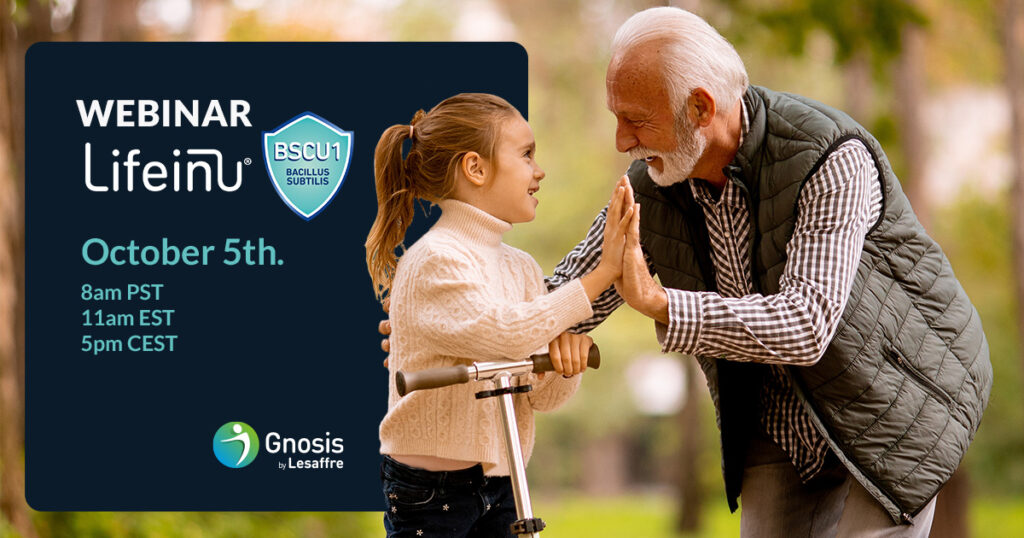 Register to the upcoming webinar:
LifeinU® BSCU1 beyond IMMUNITY
October 5th. 8am PST – 11am EST – 5pm CEST
LifeinU® BSCU1 is a unique and patented strain of Bacillus subtilis probiotic that supports immune health. This B. subtilis is exceptionally stable, making it perfect for formulation into long shelf-life applications such as dietary supplements and functional foods. 
After a favorable initial clinical study, Gnosis by Lesaffre investigated additional immune biomarkers with a new clinical trial to confirm immune benefits one step further.  
The webinar aims to present : 
the latest market trends on Immunity

 

findings on the potential impact of BSCU1 on immunity markers