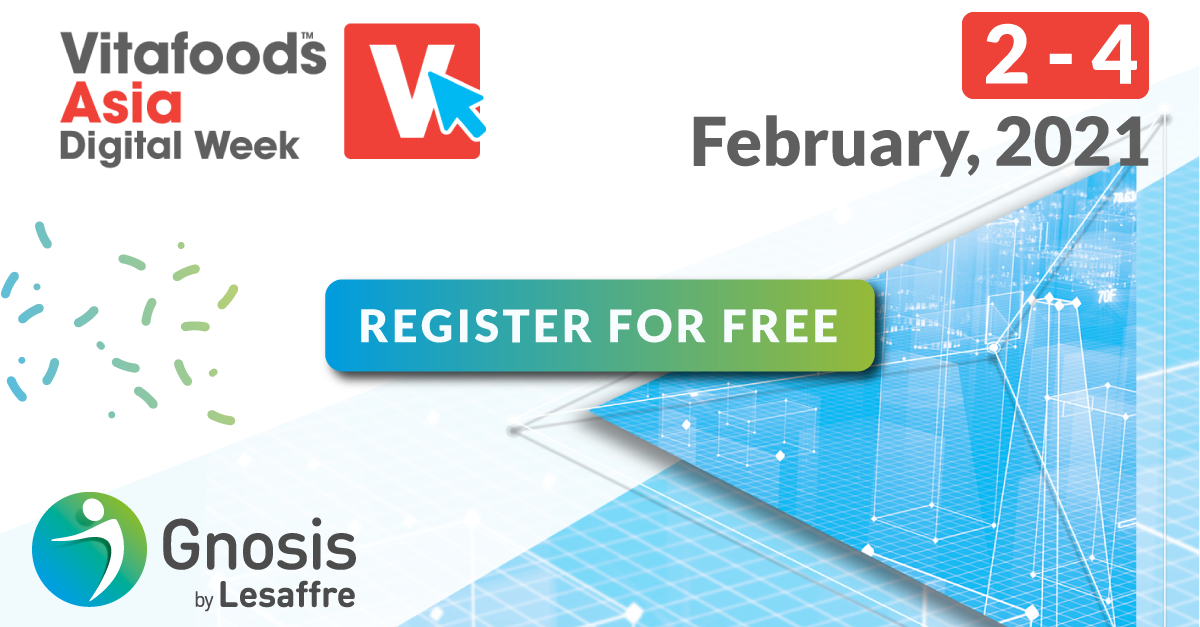 Vitafoods Asia Digital Week will run next week, from February 2 to 4, and will be the virtual meeting place for the global nutraceutical supply chain in Asia with the purpose to support, inform and inspire the nutraceutical industry.
Get in touch with us and learn all about how biotrasformation processes can lead to a better living and how we can transform compounds in a living system.
At the heart of our new brand strategy is our continued focus on microorganisms and the biotransformation processes they use to develop the products you rely on us for: probiotics, nutritional yeasts, actives, and more.
Quatrefolic®, vitaMK7®, LifeInUTM BSCU1, ibSium®, Lynside® Forte Se+ are just some of the products showcased.
Your pharmaceutical and nutraceutical products truly embody what motivates our everyday: putting life to work.