MenaQ7

®

K2 as MK-7 has been

shown

in

clinical

studies

to

address

issues

that

impact

women

as

they

age

.

Learn

how

Vitamin

K2 can support

women

through

all stages of life.

 

 
Two health issues that impact our ability to age in a healthy way are compromised bone and cardiovascular health, and these conditions impact women in a far greater capacity than men. In fact, 1 in 2 women is expected to incur future bone fractures due to poor bone metabolism. 
But there is an answer based in science: MenaQ7® Vitamin K2 as MK-7. 
Please
enjoy
a new
video
highlighting
the changes
women
undergo
through
all of
life's
stages, and how
clinically
proven
MenaQ7
®
can help
provide
the
nutritional
support they
need
. 
DISCOVER ALL OUR LATEST NEWS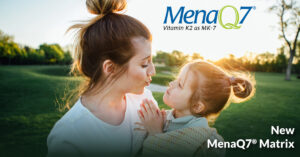 Gnosis by Lesaffre proudly offers its premium, clinically proven Vitamin K2 as MK-7, MenaQ7®, protected by its award-winning Matrix technology. Learn more about it in our new brochure!
Read More »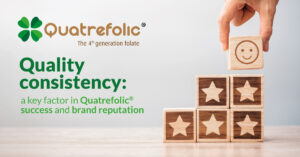 A new infographic about Quality Consistency of Quatrefolic® explains why this is an integral aspect of our commitment to customers and partners and part of Quatrefolic® success.
Read More »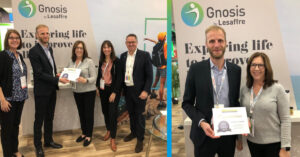 Gnosis by Lesaffre proudly accepted the NIE Award for the Excipients/Non-actives/Delivery Systems category for its new Vitamin K2 Matrix protective technology, presented by Nutrition Industry Executive Editor-in-Chief Janet Poveromo.
Read More »