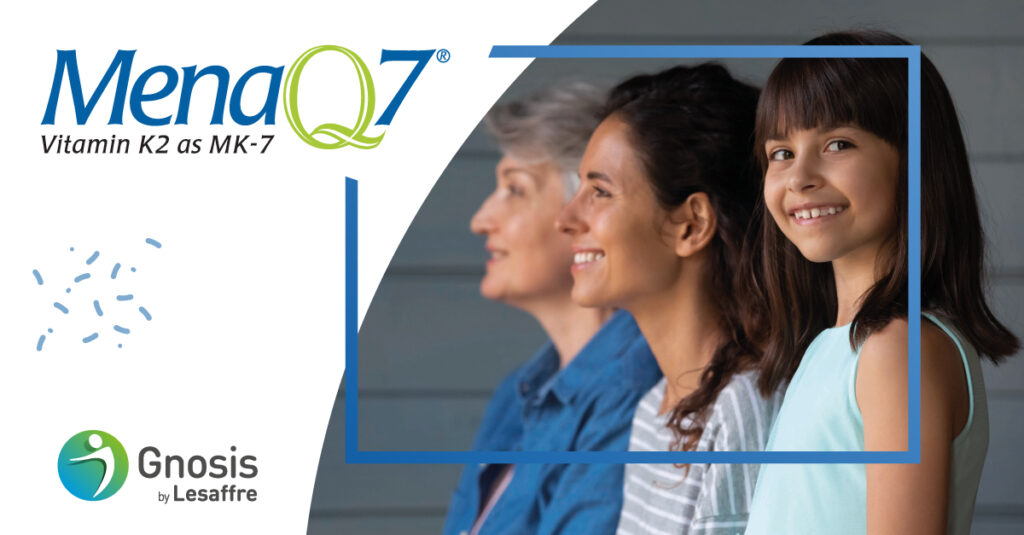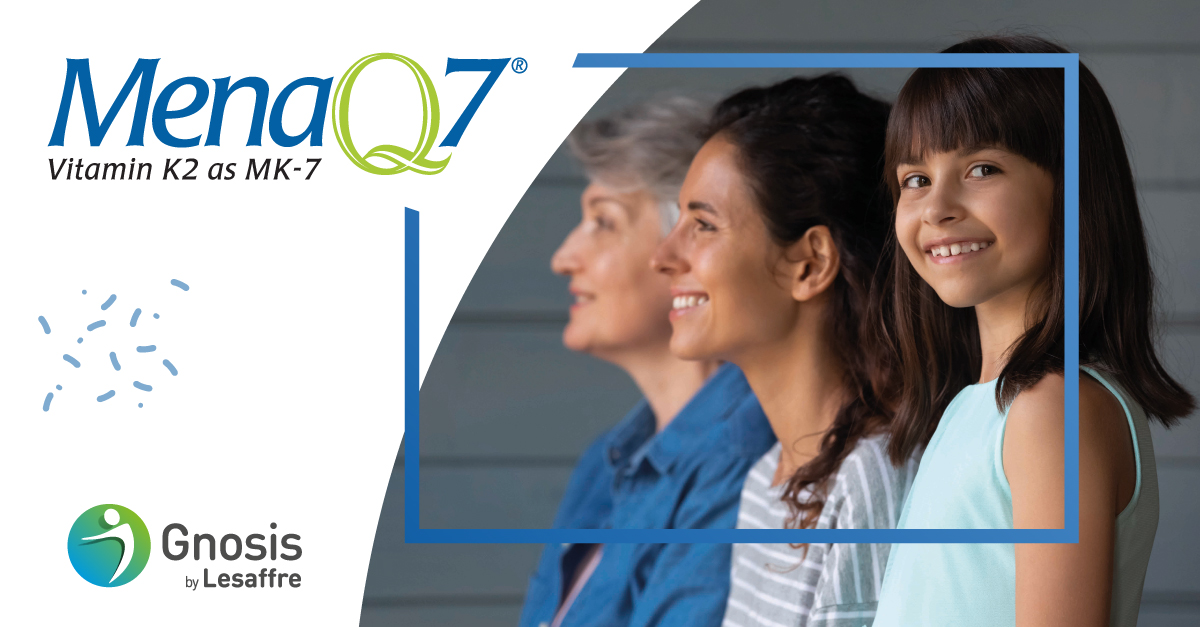 According to the World Health Organization, maintaining the best possible bone and cardiovascular health are two of the most critical areas allowing women to age in a healthy way, supporting their vitality. A bourgeoning number of clinical research highlights one key nutrient that is essential in supporting both systems: Vitamin K2 as MK-7.
Bone and cardiovascular health should be a top priority for all women. Maintaining a healthy diet, staying physically active, and practicing good self-care are all good strategies to support these important systems, but it may not be enough.  
Vitamin K2 is a crucial nutrient for supporting women's bone and cardiovascular health. It helps regulate calcium metabolism in the body, ensuring that calcium is directed towards the bones where it is needed, rather than accumulating in soft tissues and arteries where it can cause damage.  
The only brand of Vitamin K2 as MK-7 that is clinically proven to support both bone and cardiovascular health in women is MenaQ7®.   
Learn why women, through all stages in life, will benefit from adding MenaQ7® Vitamin K2 as MK-7 to their daily supplement regiment.