Gnosis by Lesaffre was thrilled to be joined by renowned researcher Prof Leon Schurgers to talk about vitamin K2 at Vitafoods 2022.
Here is your opportunity to enjoy his fascinating presentation about Vitamin K2 and its ability to combat vascular calcification, one facet that makes it an essential nutrient for healthy aging.
MenaQ7® K2 as MK-7 has been the source material for much of Prof Schurgers' work, which has been integral in elucidating the role of vitamin K2, especially regarding cardiovascular health. We are sure you will enjoy his unique insight into the K2 mechanism and how it feeds into other areas of vascular health, including calcification inhibition, inhibition of oxidative stress, and ATP production.
DISCOVER ALL OUR LATEST NEWS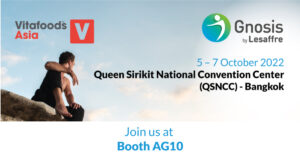 From 5th – 7th October 2022, Gnosis by Lesaffre will be present at Vitafoods Asia, in Bangkok, Thailand and will attract more than 21,000 participants from all over the region.
Read More »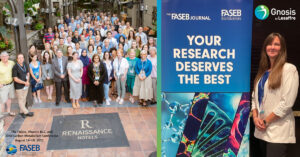 In August at the FASEB Conference, Dr. Stacey Smith of Gnosis by Lesaffre highlighted the innovative active form of folate, Quatrefolic® and Adonat® Premium SAMe, to support improved human health.
Read More »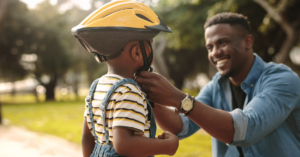 Probiotics are living microorganisms which when administered in adequate amounts confer a health benefit on the host, according to the world health organization.
Read More »