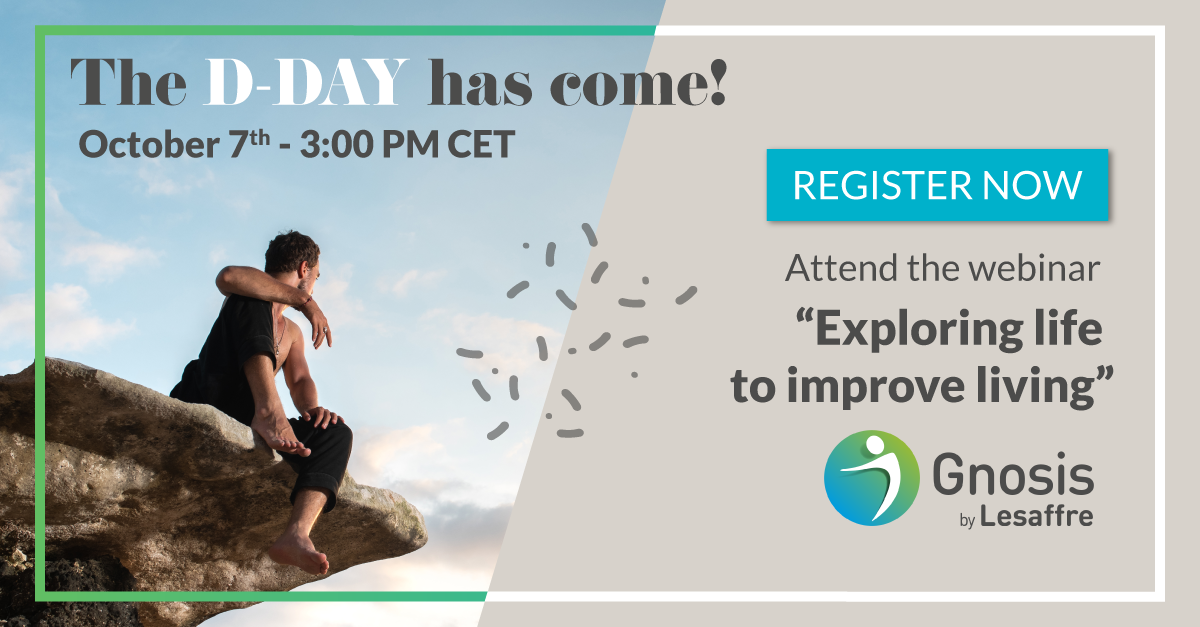 After many weeks of work, tomorrow October 7th Gnosis by Lesaffre will officially reveal its new brand identity.
A webinar of about 30 minutes, where the General Manager – Marc Philouze – and other leading people who have contributed to the project, will reveal the new mission, vision, positioning, visual… that will help us leading humans towards a future full of health and wellbeing.
The title – "Exploring life to improve living" –  is in fact our promise, the commitment that Gnosis by Lesaffre makes to its customers and partners with the aim of creating a world that lives better.
Whether you are just curious, or you have a real interest in a partnership with us, do not miss this webinar to discover all the details, from the creation of the brand, to the market segments and our focus on microorganisms and biotransformation.
You are still in time! Register now to follow the webinar and, if you have any questions, do not hesitate to include them in the proper field during the webinar, we will take the time to answer them.
We are looking forward to revealing Gnosis by Lesaffre's new Brand Identity.