Join us for SupplySide EAST, the EAST Coast's leading ingredients and solutions tradeshow.
In-Person 
APRIL 12 & 13, 2022
Meadowlands Exposition Center – Secaucus, NJ
We're back to in-person events and are looking forward to seeing you at SupplySide East on April 12th & 13th, 2022.  The event is conveniently located in the New York City area offering attendees the unique opportunity to be introduced to our leading product development and innovative ingredients. 
Our team will assist in global opportunities with Nutra-ingredients with a wide-range of applications of our products, including Nutritional Yeasts, Active Ingredients and Probiotics including: 
NUTRITIONAL YEAST:
Lynside®
Noochy CrispTM
REDSTAR®
ACTIVE INGREDIENTS:
Quatrefolic®
MenaQ7®
vitaMK7®
PROBIOTICS:
LifeinUTM BSCU1
S. Boulardii
L. Rhamnosus GG
We welcome you to visit us at the Gnosis by Lesaffre Booth #412.
B-vitamins fortified yeast in flakes & powder, mineral-enriched/fortified yeast, and prebiotic yeast in powder.
The first crispy nutritional yeast! Add some crunch to your life with Noochy Crisp™ and its excellent nutritional profile.
An innovActive metabolic form that is the bioavailable and biological active form of folate.  Quatrefolic® supports numerous health benefits, especially before conception and during pregnancy.
Globally renowned for being the vitamin K2 market standard for clinical validation, MenaQ7®  is patent protected for several health benefits, from bone to cardiovascular health and beyond.
Purity and clean processing are paramount when it comes to vitamin K2, and that's why contract manufacturers and brands have a trusted, formulation friendly, and consistent option in all natural vitaMK7®.
Unique S. boulardii, the probiotic yeast to restore gut microbiota balance and support healthy immune system.
One of the most extensively studied probiotic bacteria.  Lactobacillus rhamnosus GG has a beneficial effect on digestive health in both children and adults as proven in over 1,000 publications and 300 clinical studies.
DISCOVER ALL OUR LATEST NEWS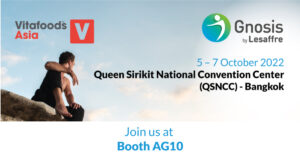 From 5th – 7th October 2022, Gnosis by Lesaffre will be present at Vitafoods Asia, in Bangkok, Thailand and will attract more than 21,000 participants from all over the region.
Read More »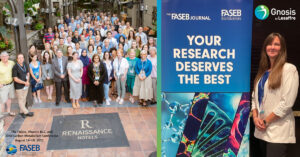 In August at the FASEB Conference, Dr. Stacey Smith of Gnosis by Lesaffre highlighted the innovative active form of folate, Quatrefolic® and Adonat® Premium SAMe, to support improved human health.
Read More »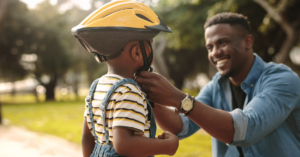 Probiotics are living microorganisms which when administered in adequate amounts confer a health benefit on the host, according to the world health organization.
Read More »