The importance of the correct folate supplementation – like Quatrefolic® – appears even more considered in cardiovascular health strategies. A new video illustrates why and how active folate can be an ally.
According to the World Health Organization, cardiovascular diseases (CVD) are the leading cause of death globally – taking an estimated 17.9 million lives each year.  But what can we do to reduce our risk?


Indeed, addressing behavioral and environmental risk factors and dietary habits is a start. Folate supplementation, maintaining and/or restoring healthy plasma levels, may help, especially in people who are aging and often experience declines in nutrient intake, as is the case with vitamin B9.
Want to find out why Quatrefolic® may be helpful?
A short video to describe the link between Quatrefolic® and homocysteine levels.
Individuals deficient in folate will accumulate high blood levels of homocysteine, which has been clinically recognized as a risk factor for cardiovascular disease.


A new video, part of a dedicated collection named Quatrefolic® 360°, is available on the just-opened Quatrefolic® YouTube channel to highlight:


Why folate supplementation can have a role in the reduction of cardiovascular risks?
What is the link between homocysteine and folate?
When active folate 5-MTHF, like Quatrefolic® is better than folic acid?
DISCOVER ALL OUR LATEST NEWS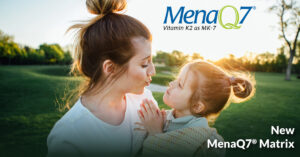 Gnosis by Lesaffre proudly offers its premium, clinically proven Vitamin K2 as MK-7, MenaQ7®, protected by its award-winning Matrix technology. Learn more about it in our new brochure!
Read More »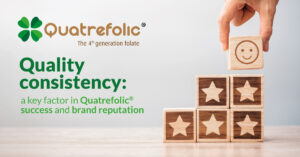 A new infographic about Quality Consistency of Quatrefolic® explains why this is an integral aspect of our commitment to customers and partners and part of Quatrefolic® success.
Read More »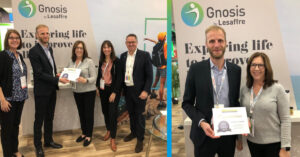 Gnosis by Lesaffre proudly accepted the NIE Award for the Excipients/Non-actives/Delivery Systems category for its new Vitamin K2 Matrix protective technology, presented by Nutrition Industry Executive Editor-in-Chief Janet Poveromo.
Read More »