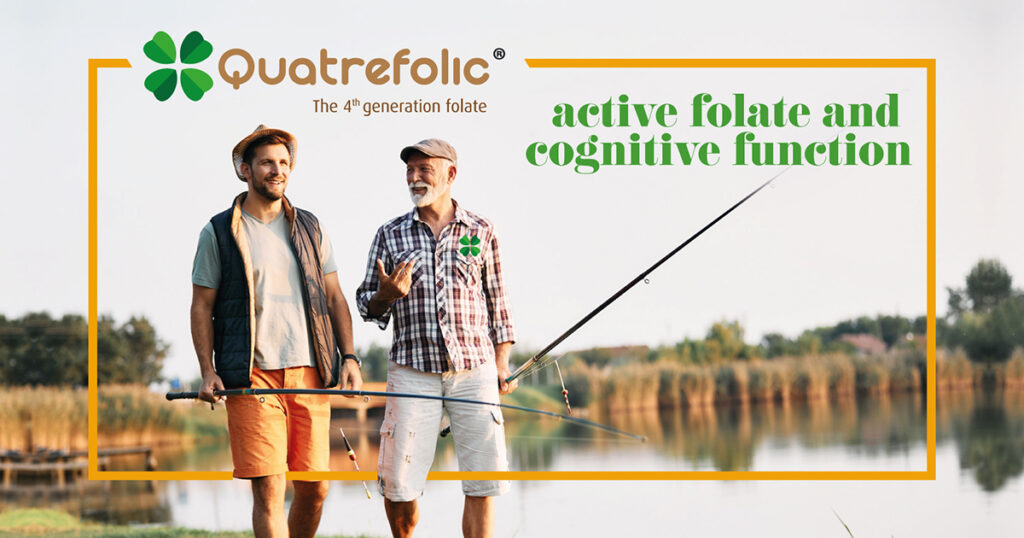 Nutrition is an important lifestyle factor that can modify the risk of future cognitive impairment and dementia.
These major neurocognitive disorders cause a marked decline in cognitive abilities, including memory and thinking ability.
Folate can improve cognitive performance by reducing inflammation and homocysteine.
What is the role of folate in cognitive impairment?
Folate plays important roles in the synthesis of DNA, gene expression, homocysteine detoxification, and synthesis of neurotransmitters necessary for the maintenance of cognitive functions. 
5-MTHF, the biologically active form of folate, such as Quatrefolic®, is a method of choice to supplement folate.
Discover in the new 360° Brochure all the Quatrefolic® benefits and its mechanisms that can
enhance cognitive performance
.