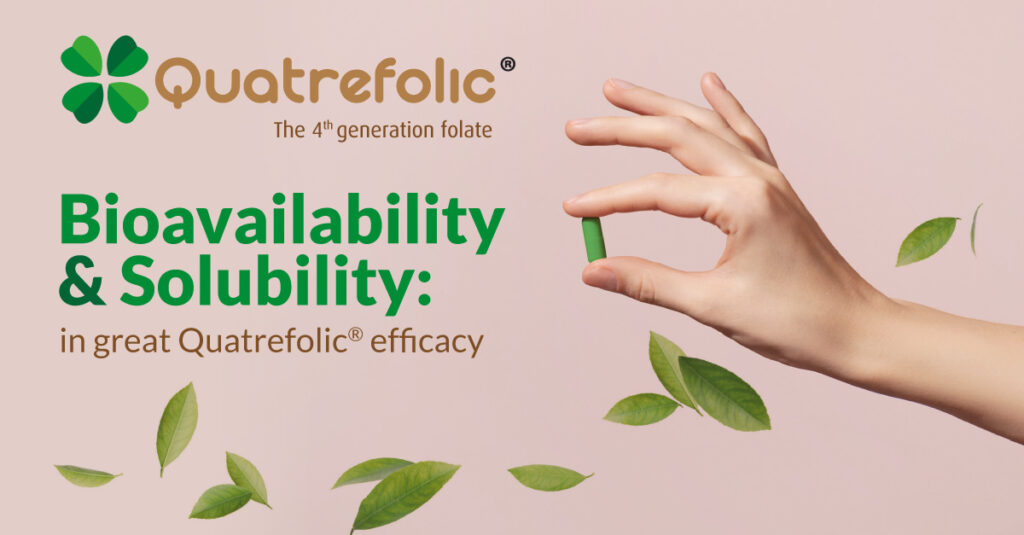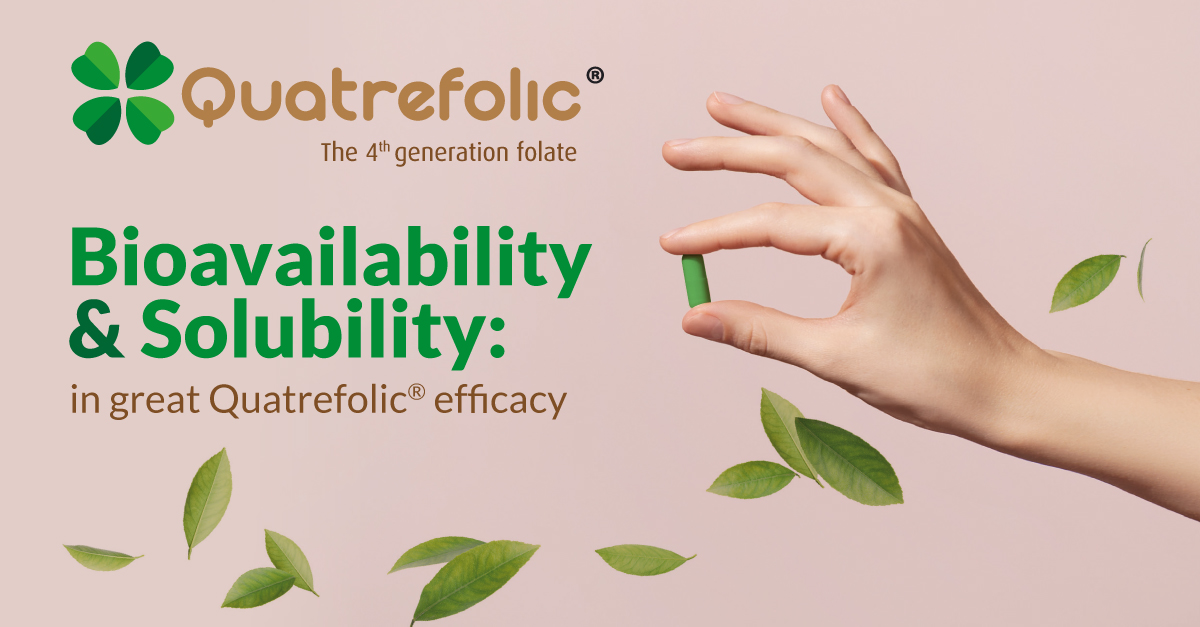 Solubility plays a critical role in active ingredient absorption, and consequently in its effectiveness. The high solubility is also a tangible advantage for applications in the food and beverage industries.
Quatrefolic®, the glucosamine salt of the 5-MTHF, is the result of an innovative project of the Gnosis by Lesaffe, in which effectiveness, safety, and significant advantages of solubility were combined to overcome the previous calcium folate generations.
Download the new Infographic and learn more about Quatrefolic® Solubility and Bioavailability.