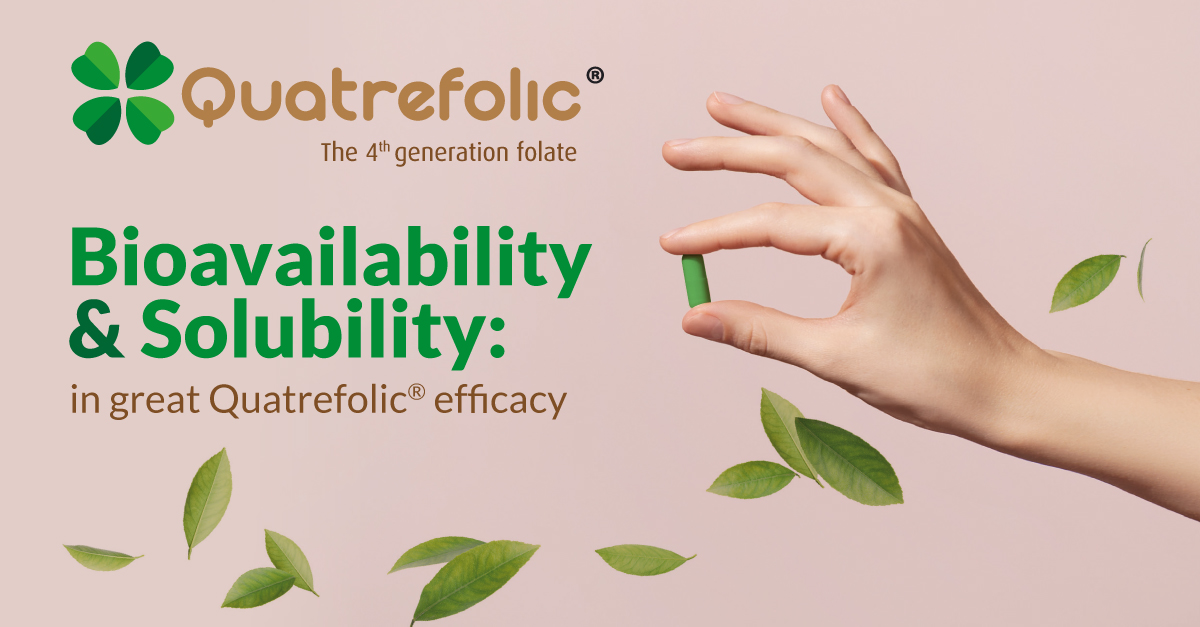 Solubility plays a critical role in active ingredient absorption, and consequently in its effectiveness.
The high solubility is also a tangible advantage for applications in the food and beverage industries.
Quatrefolic®, the glucosamine salt of the 5-MTHF, is the result of an innovative project of the Gnosis by Lesaffe, in which effectiveness, safety, and significant advantages of solubility were combined to overcome the previous calcium folate generations.
Download the new Infographic and learn more about Quatrefolic® Solubility and Bioavailability.
DISCOVER ALL OUR LATEST NEWS
Vitafoods is for Gnosis a regular event to meet with new prospects, consolidate existing relationship and share expertise, new products, and solutions.This year we will welcome you to a large and comfortable booth with a speaking corner where we will present our innovative products and solutions.
Read More »
What is a health bar? A health bar is more than just a snack bar. It provides some benefits to consumers. They are full of good nutrients and present less fat and sugars than classical snack bars.
Read More »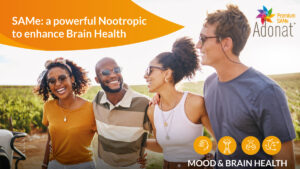 Adonat® Premium SAMe anwers to brain-support seekers, working as cognitive enhancer, and showing nootropic effects in improving human thinking, learning, and memory.
Read More »