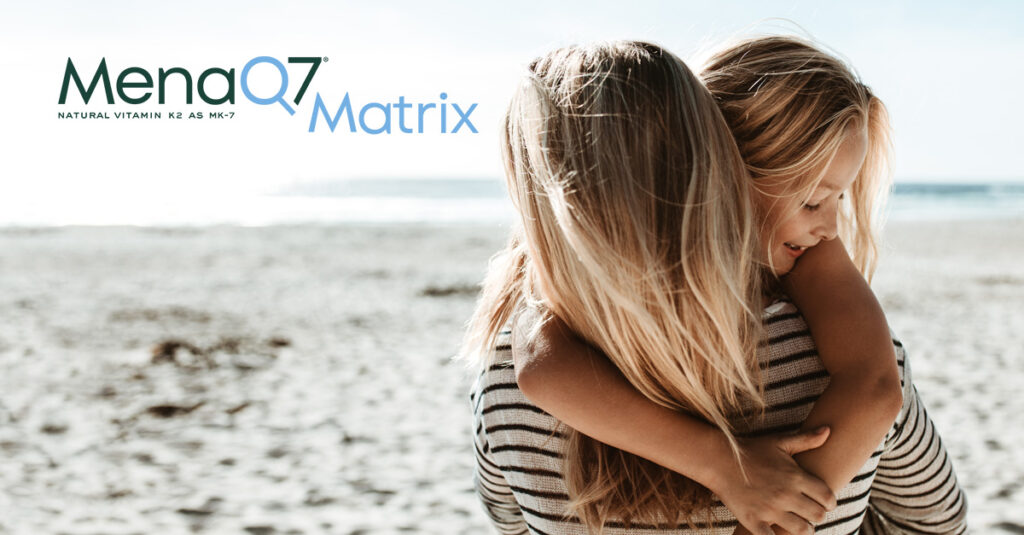 Vitamin K2's unique position as a Better-Together nutrient that works in synergy with key nutrients like vitamin D and minerals like Calcium, makes it an essential input in any bone complex and cardio-supporting co-formulations.  These synergistic combinations are increasingly sought after as supplement users are eager to effectively support their foundational health. It is then a paradox that nutrients that work in such fine balance inside our bodies represent a challenge when they are combined in a supplement. But there is a solution.
One of the fundamental roles of vitamin K2 lies in its ability to regulate calcium within the body. By activating Vitamin K-Dependent proteins such as Osteocalcin and Matrix Gla, vitamin K2 plays a pivotal role in the formation of a sturdy bone matrix and the maintenance of a healthy cardiovascular system. It is the activation of these key proteins that contributes to optimal bone and heart health.
Formulating with vitamin K2 is not a one size fits all.
Vitamin K2, as with many other active nutrients, is sensitive to certain environments. Moisture and mineral salts are critical variables for Vitamin K2 degradation, and this drives the need for dedicated vitamin K2 solutions. The assurance of stable menaquinone ingredients in any application requires K2 ingredients to be delivered via innovative technologies.
Clinically Proven and Protected.
Now the clinically proven benefits of MenaQ7® are delivered with the very latest in vitamin K2 protection, with an innovative, award-winning, clean-label technology: Vitamin K2 Matrix from Gnosis. Compared to microencapsulated alternatives in the market, the Matrix technology enables natural protection with the shortest list of ingredients with no additives and no coating. These attributes are unique in the industry and offer a value proposition that sets it apart from yesterday's standards.
New Innovations Driving New Opportunities.
This innovative technology also opens doors to new delivery systems, including ready-to-drink applications like protein or milk powders. By leveraging the benefits of Vitamin K2 in these convenient formats, formulators can meet the demands of on-the-go consumers seeking functional beverages and powdered supplements.
Learn how MenaQ7® Matrix will add value to your portfolio and download the MenaQ7® Brochure today.