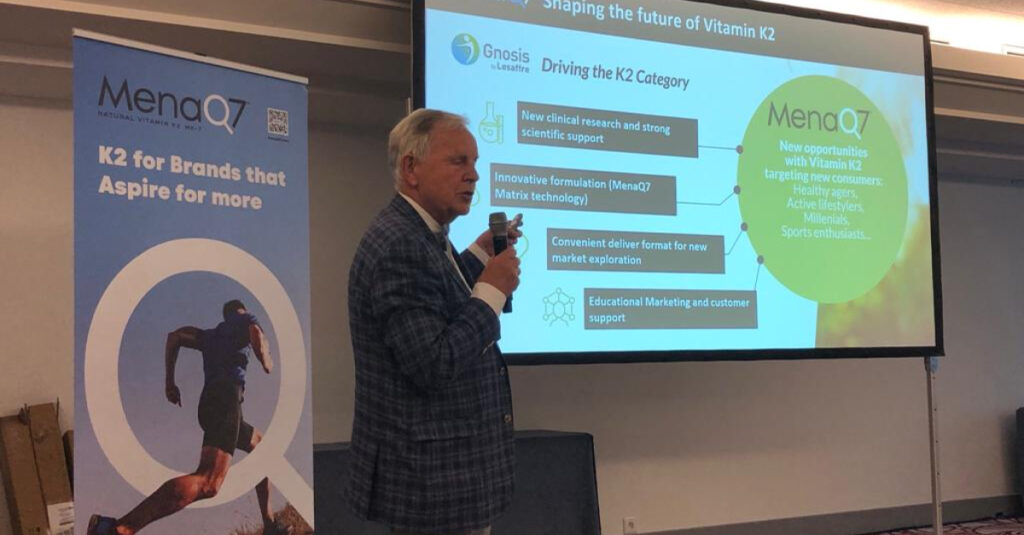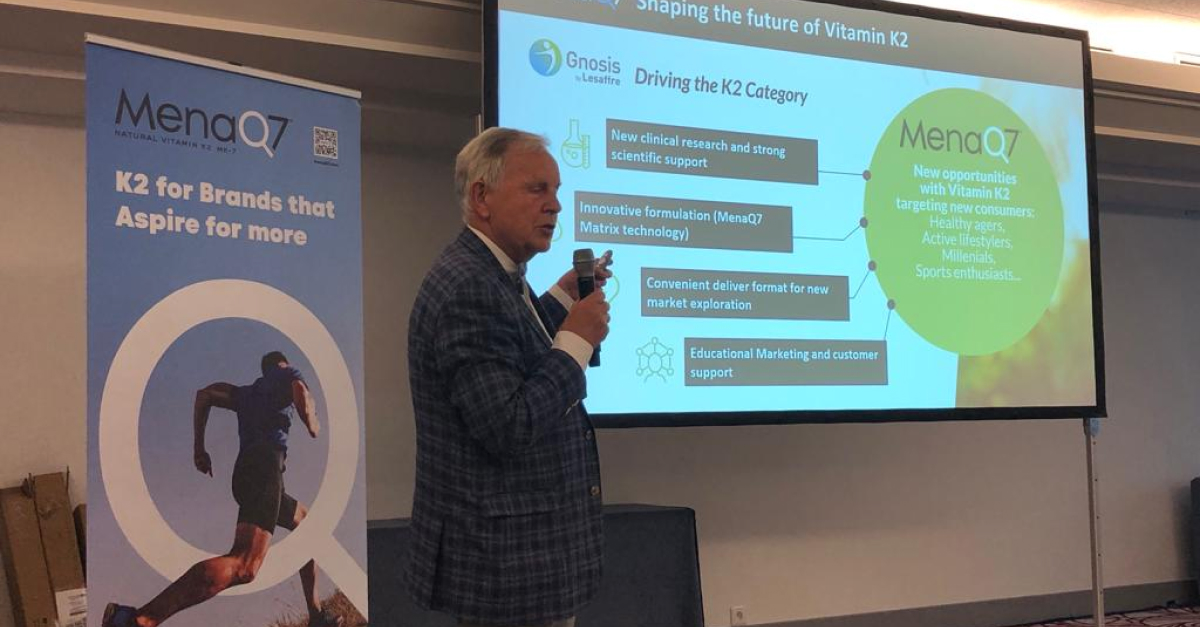 Dr. Hogne Vik, esteemed member of the Gnosis by Lesaffre K2 Scientific Advisory Committee, offered a riveting presentation at this year's Vitafoods Geneva discussing the next stages for MenaQ7 K2 research.
Vitafoods is the premier event for the nutraceuticals industry. Thousands of suppliers, manufacturers, and experts flood to Geneva to learn the latest and greatest, and this year's event did not disappoint thanks to an enthralling presentation from Dr. Hogne Vik.
Member of the Gnosis by Lesaffre Vitamin K2 Scientific Advisory Committee, Dr. Vik offers a unique perspective on where K2 research began and where it is headed. In his presentation, "MenaQ7: Expanding Vitamin K2's Full Potential," he shared insights on the research that shaped the K2 category – research that specifically used MenaQ7 K2 as the source material to confirm safe and efficacious heart and bone benefits.
Today, the mechanism of action, particularly the cardio-support mechanism, is being linked to other indications, such as cognition and brain health, metabolic health, inflammation and immune support, sports nutrition, and skin health. Dr. Vik shared these insights and Gnosis' clear intention to pursue confirmation of these benefits, as well as the company's commitment to support its partners developing game-changing products for the industry.   
If you did not have an opportunity to experience Dr. Vik's presentation, Gnosis is happy and available to discuss further.