Lynside® Immunity Prebiotic is the first patented yeast-based prebiotic. Its complex structure is degraded only by a few fundamental bacteria species not usually targeted by other prebiotics.
A dynamic in-vitro gut model study shows a long-lasting fermentation of Lynside® Immunity Prebiotic in proximal and distal colons. This scenario challenges the current prebiotic side effects, as it requires a very low daily dosage and promotes a continuing prebiotic response with low gas production. It induces both an adapted metabolic activity and a modulation of the microbiota composition, depending on the host enterotype. Lynside® Immunity Prebiotic offers untapped opportunities for personalized and adapted micronutrition to design new products dedicated to immune health.
DISCOVER ALL OUR LATEST NEWS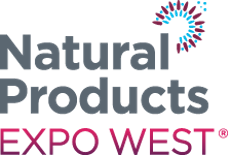 Natural Products Expo West is the largest natural, organic and healthy products event in the US to discover new products with more than 85,000 attendees. Gnosis team from US and Europe are looking forward to greeting you to discuss how we can support your efforts to bring natural products and solutions to your consumers.
Read More »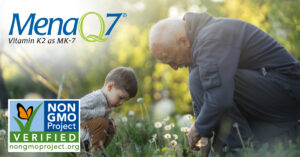 The highest-quality products start with clinically validated ingredients that are certified by organizations that consumers trust.
Read More »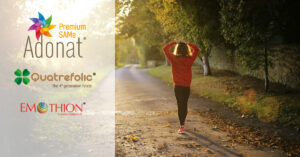 Mental Wellbeing and Cognitive Health keep their role as top priorities for consumers, leaving nutritional supplement formulation opportunities for researched ingredients such as SAMe, Folate, and Glutathione
Read More »