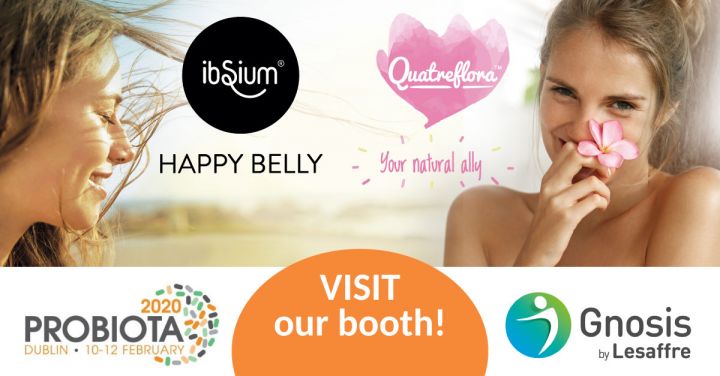 Next week Gnosis by Lesaffre will be attending PROBIOTA EUROPE 2020, the event dedicated to prebiotics, probiotics and the human microbiome. 
JOIN US IN DUBLIN FROM FEBRUARY 10th TO 12th TO LEARN MORE ABOUT OUR INNOVATIVE INGREDIENTS
Saccharomyces cerevisiae CNCM I-3856 (QuatrefloraTM Biotic) is a proprietary beneficial strain that has been studied in different experimental models of vaginal health.At Probiota Europe, discover the new clinical study demonstrating the ability of QuatrefloraTM Biotic to migrate from the intestine to the vagina after oral administration where it may exert its benefits.
Elodie RUFFIN, Probiotics Product Manager and Florian MOUREY, Clinical Study Manager will host a roundtable lunch on February 11th.Join us to discuss the next challenges and innovations that will bring ever greater satisfaction to the end-consumers and that will shape tomorrow's digestive health probiotics' offer.
Need to register?
Use our sponsor code GXLSFR25M3L to receive 25% discount