Gnosis by Lesaffre is Gold Sponsor of Probiota Americas!
As a gold sponsor, we offer our customers & partners 25% discount using our promotional code during booking. 
Main ingredients showcased will be S. Boulardii and LinfeinU™ BSCU1. Discover them all during the event!
Gnosis by Lesaffre & NUTRAingredients look forward to seeing you there!
Unique S. Boulardii, the probiotic yeast to restore gut microbiota balance and support healthy immune system.
DISCOVER ALL OUR LATEST NEWS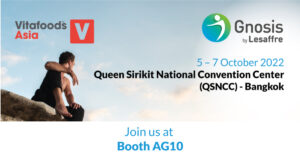 From 5th – 7th October 2022, Gnosis by Lesaffre will be present at Vitafoods Asia, in Bangkok, Thailand and will attract more than 21,000 participants from all over the region.
Read More »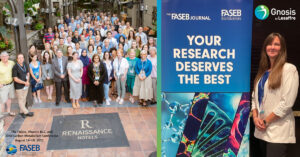 In August at the FASEB Conference, Dr. Stacey Smith of Gnosis by Lesaffre highlighted the innovative active form of folate, Quatrefolic® and Adonat® Premium SAMe, to support improved human health.
Read More »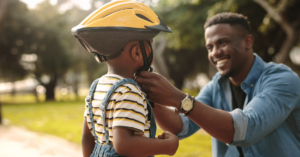 Probiotics are living microorganisms which when administered in adequate amounts confer a health benefit on the host, according to the world health organization.
Read More »