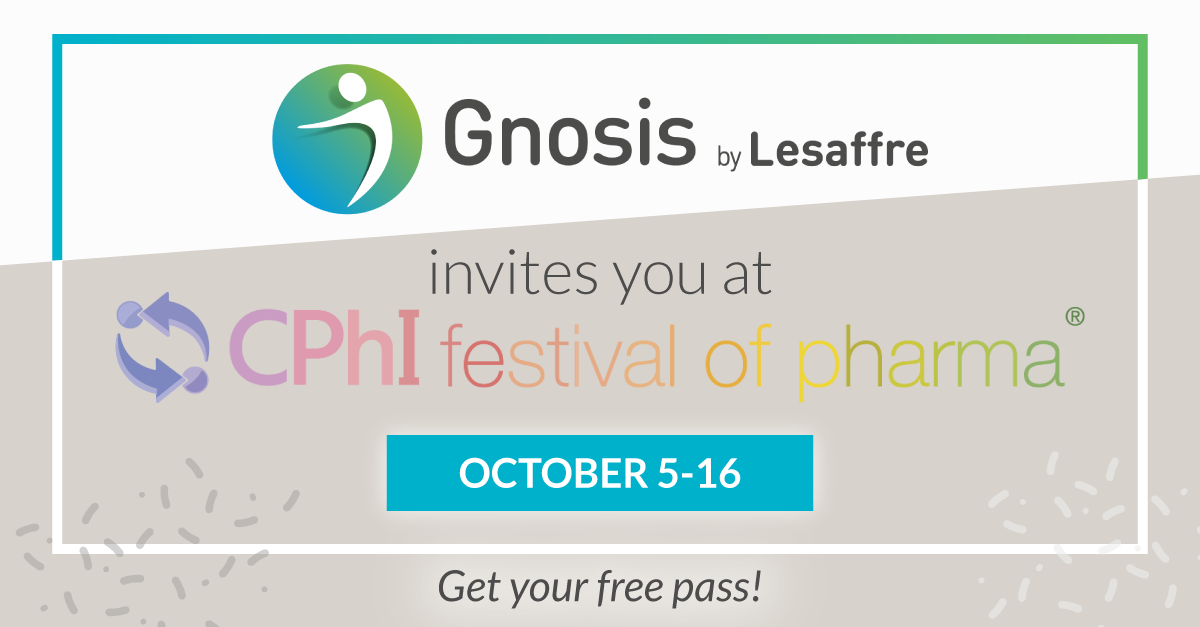 Today, Monday October 5th, the CPhI Festival of Pharma starts.
CPhI is the most anticipated European pharma event and this year it will run virtually from October 5 to 16. Gnosis by Lesaffre will not miss its yearly appointment!
During these two weeks our team of 10 experts will be available to talk with new and potential customers about their business with Gnosis by Lesaffre.
Join us at CPhI Festival of Pharma and discover more about our product solutions which will help people to moves better, digests better, ages better, feels better, and, ultimately, lives better thanks to microorganisms and biotransformation.