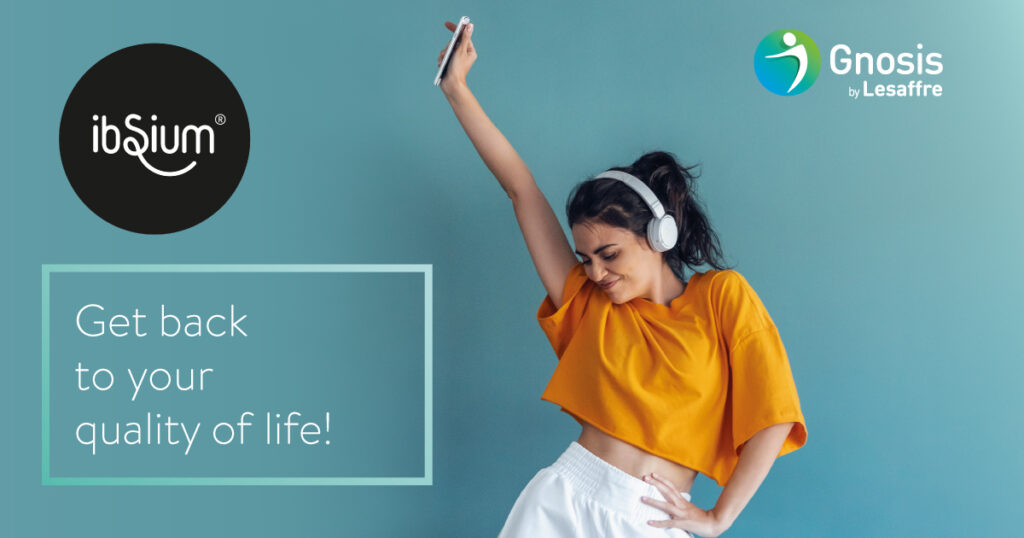 We all have a unique microbiota that reflects our digestive health. Many factors (diet, stress, medication, lifestyle…) can impact microbiota balance and induce digestive discomfort and symptoms as irritable bowel syndrome (IBS).
People with IBS often report physical symptoms, such as intestinal pain, bloating, or diarrhea.
ibSium® is a unique and patented probiotic yeast (s.cerevisiae CNCMI-3856) with clinically proven effects to provide complete intestinal comfort. ibSium® not only reduces the main symptoms such as intestinal pain, bloating or alterations in transit, but also improves quality of life. 
Learn more with the infographic.