The stress and fatigue of modern life can weaken our immune system.
In our webinar organized by Gnosis by Lesaffre, Julie Lemahieu, Global Market Manager and Amélie Decherf, Application Team Leader, present LifeinU™ BSCU1, a fine powder of Bacillus subtilis, a common and safe bacterium, and highlight the clinical evidence of the probiotic LifeinU™ BSCU1 for supporting natural defenses.
During this webinar, you will learn more about the immune health market trends, the challenges for probiotics, and you will discover LifeinU™ BSCU1, launched by Gnosis by Lesaffre, as a solution for the immunity market based on the probiotic Bacillus subtilis.
Bring in the benefits of LifeinU™ BSCU1 to your application.
DISCOVER ALL OUR LATEST NEWS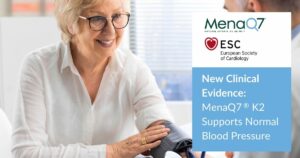 Gnosis is thrilled to share additional evidence affirming the protective
Read More »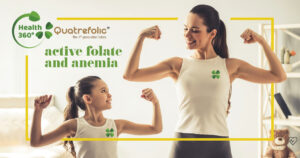 Vitamin deficiency anemia is a lack of healthy red blood
Read More »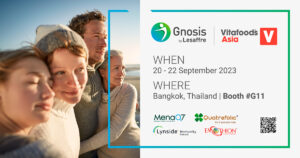 Gnosis by Lesaffre will be present at Vitafoods Asia this
Read More »