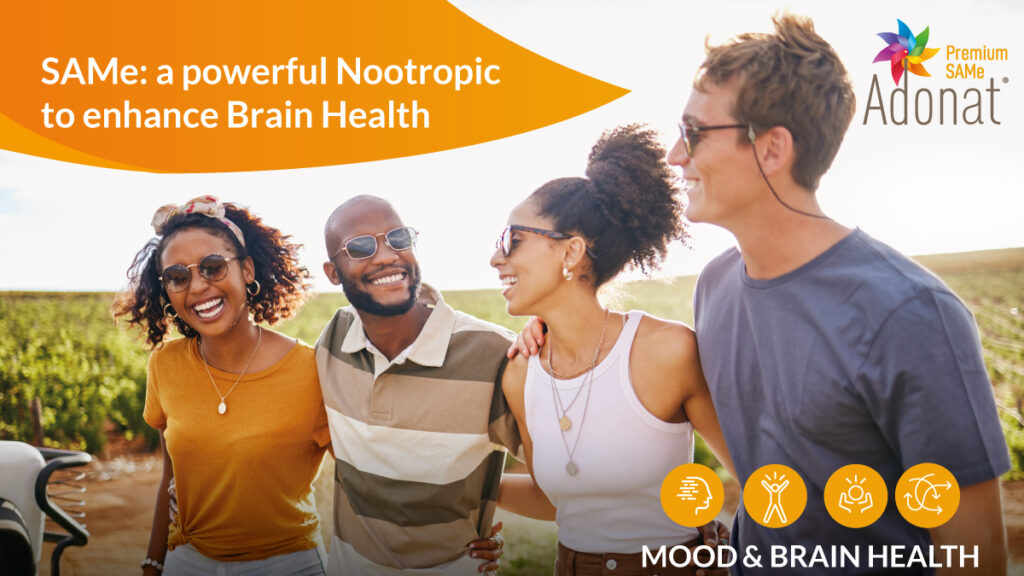 Adonat® Premium SAMe anwers to brain-support seekers, working as  cognitive enhancer, and showing nootropic effects in improving human thinking, learning, and memory.   
After the Covid-19 pandemic era, there is a rising awareness among consumers of the importance of preserving and protecting mental and brain health, as well as of counteracting everyday work fatigue and stessfull conditions by supporting brain functionality. 
Exogenous SAMe supplementation with Adonat® Premium SAMe can represent a comprehensive solution to tackle brain health, working in the most important areas of neurotransmission, neuroprotection, and neuroplasticity. 
Discover in the new infographic how brain health is influenced by daily-life elements and how Adonat® Premium SAMe works as a nootropic booster to increase and promote brain neuro functionality with simultaneous improvement in brain health