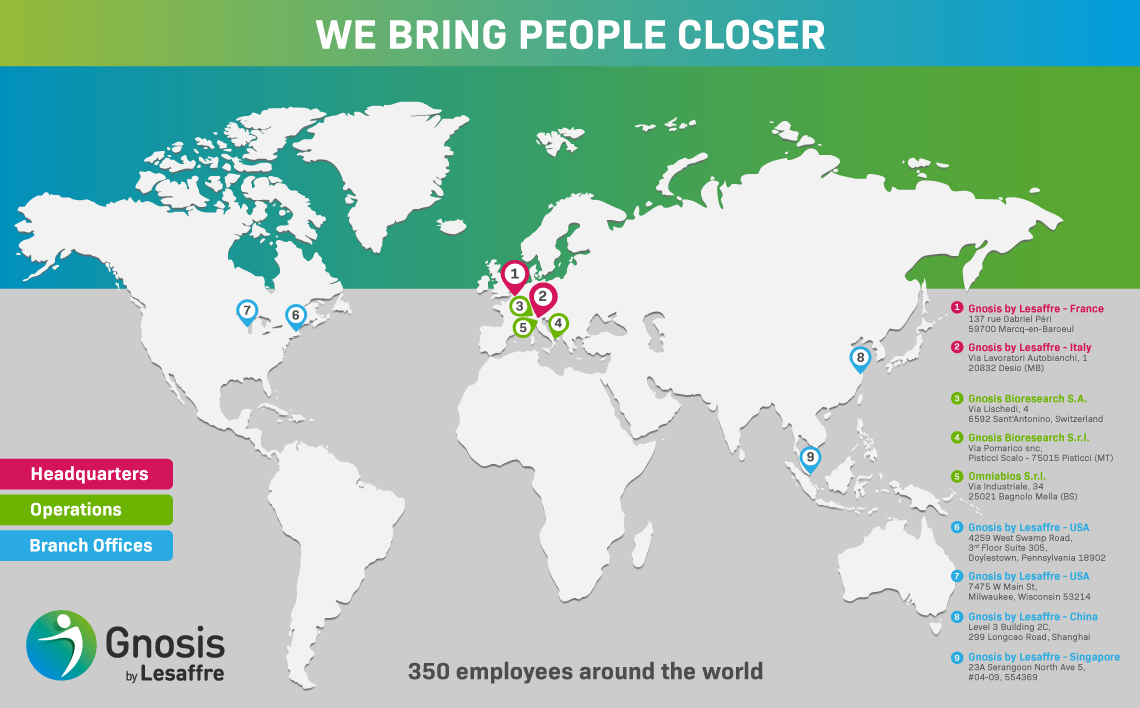 Gnosis by Lesaffre is growing! 
To help you understand how we are currently structured we have prepared a map to localize us all over the world.
350 people employed in 9 locations to ensure 360° coverage of our products and services. At the end, it's the numbers that really matter, isn't it? 
Explore the map and find the most convenient location for you.