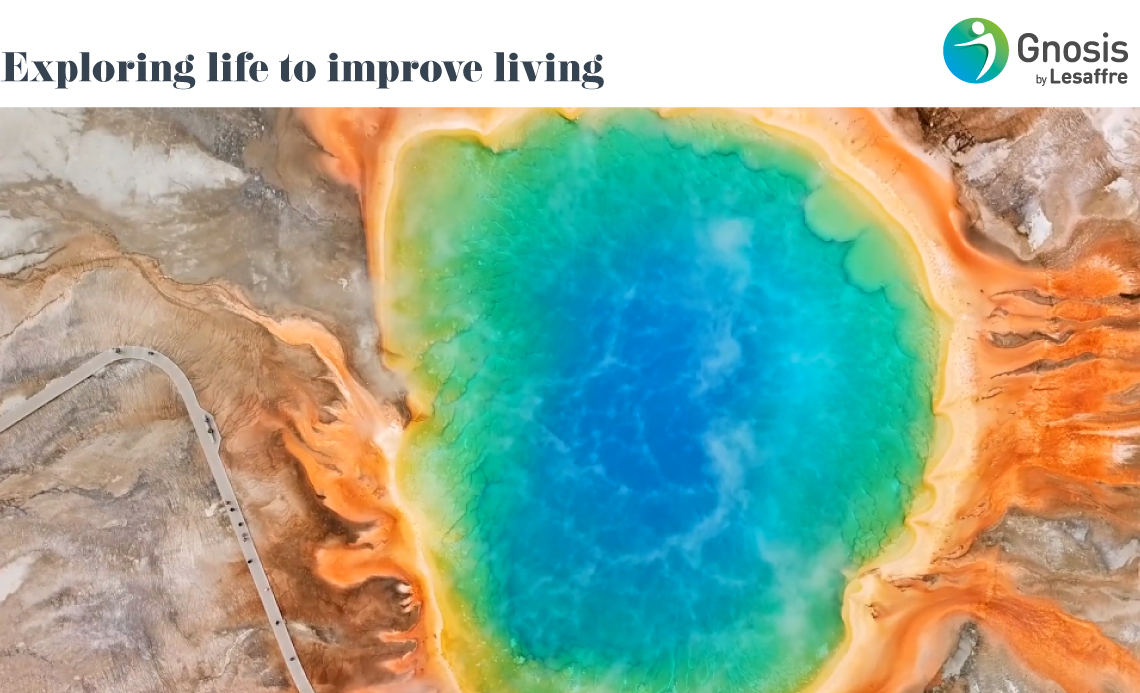 Life has existed for over 4 billion years on our planet. In that time, we've discovered and catalogued 1.2 million of life's species—only one-thousandth of one percent of all life forms.
At Gnosis by Lesaffre, we decided to focus on one class of life forms, one not visible to the eye, but one that we've relied on since the beginning of humankind: microorganisms.
Microorganisms are invisible agents of change—facilitating our mobility, protecting us from disease, and helping us adapt to our ever-changing environment. 
At Gnosis by Lesaffre, microorganisms are a part of our workforce. We harness their power and biotransformation processes like fermentation to cultivate nutritional actives, probiotics, and nutritional and functional yeasts that benefit human health and wellbeing.
At Gnosis, we use what's alive so that we and our planet can thrive. Join us from September 7th to 11th at VITAFOODS VIRTUAL EXPO and schedule a meeting with our experts to learn more about our product solutions and take the opportunity to make business.