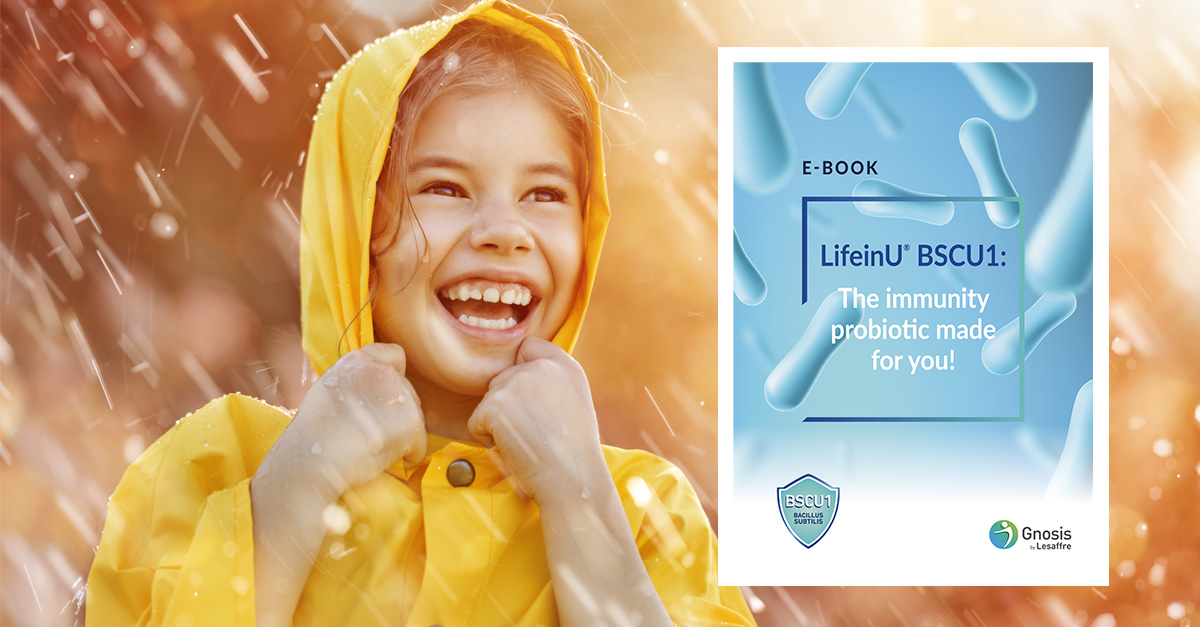 Consumers are more than aware that keeping a strong immune system is key to perform every day and even more during winter season. Many solutions exist to support immunity, probiotics are among them.
LifeinU® BSCU1 is a stable probiotic that supports immune health. The efficacy of this Bacillus subtilis is supported by a clinical study. This stable probiotic impacts the secretion of Secretory Immunoglobulin A (sIgA), an antibody considered as the first line of body defense.

In addition, LifeinU® BSCU1 offers an excellent stability making it perfect for long-shelf-life applications. LifeinU® is suitable for functional foods and dietary supplements.

To discover more information on LifeinU® BSCU1, read our E-book.