Quatrefolic® 360° collection in video will present you the wide range of application where folate supplementation may be beneficial. 
Watch the first episode is out now!
At Gnosis by Lesaffre, we're committed to supporting women's health and wellness especially during pregnancies.
To this end, we developed and patented Quatrefolic®, the 5-MTHF glucosamine salt.
In the first issue of our Quatrefolic® 360° collection video, discover how Quatrefolic® may support the early stages of pregnancy when the need for folate increases as the body needs more resources to help fetal development. By offering an active form of folate and not depending on the MTHFR enzyme, Quatrefolic® may appear as the right nutritional folate support, suitable for 100% of its consumers.
Want to learn more? Follow us on our YouTube channel to be sure not to miss the next episode.
DISCOVER ALL OUR LATEST NEWS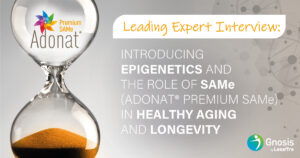 What is epigenetics, and what is its link to methylation?
Read More »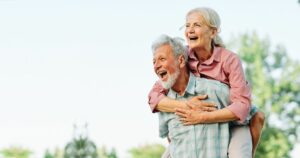 New research shows increasing bone mineral density by 3% equates
Read More »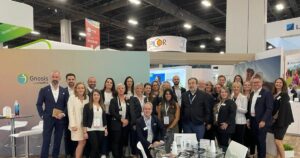 This year's SupplySide West set the stage for our first-of-its-kind,
Read More »