As the planet and its people advances with science, Quatrefolic® works alongside you to invigorate lives and improve living, by providing the right folate supplementation at all life stages.
At Gnosis by Lesaffre, it is our responsibility to provide ethical products for the people. By creating Quatrefolic®, the 4th generation innovative folate, we aim to improve the folate status, especially in pregnant women to protect their embryos and fetuses.
Quatrefolic® and its numerous clinical studies, is the glucosamine salt of (6S)-5-methyltetrahydrofolate (5-MTHF) and is structurally identical to the reduced and active form of folate found in our bodies.
As we aim to give meaning to life through science, we invite you to watch our new video which is now on Quatrefolic® YouTube Channel.
DISCOVER ALL OUR LATEST NEWS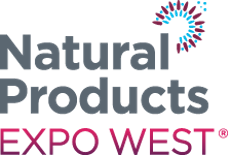 Natural Products Expo West is the largest natural, organic and healthy products event in the US to discover new products with more than 85,000 attendees. Gnosis team from US and Europe are looking forward to greeting you to discuss how we can support your efforts to bring natural products and solutions to your consumers.
Read More »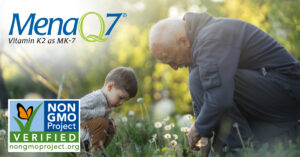 The highest-quality products start with clinically validated ingredients that are certified by organizations that consumers trust.
Read More »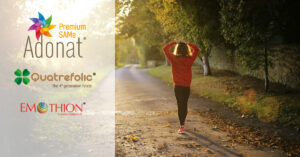 Mental Wellbeing and Cognitive Health keep their role as top priorities for consumers, leaving nutritional supplement formulation opportunities for researched ingredients such as SAMe, Folate, and Glutathione
Read More »