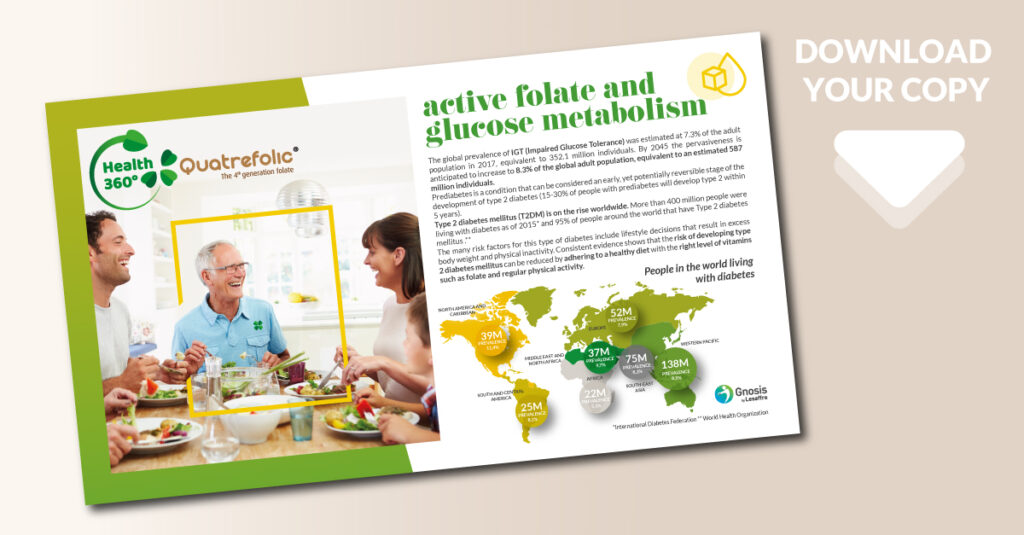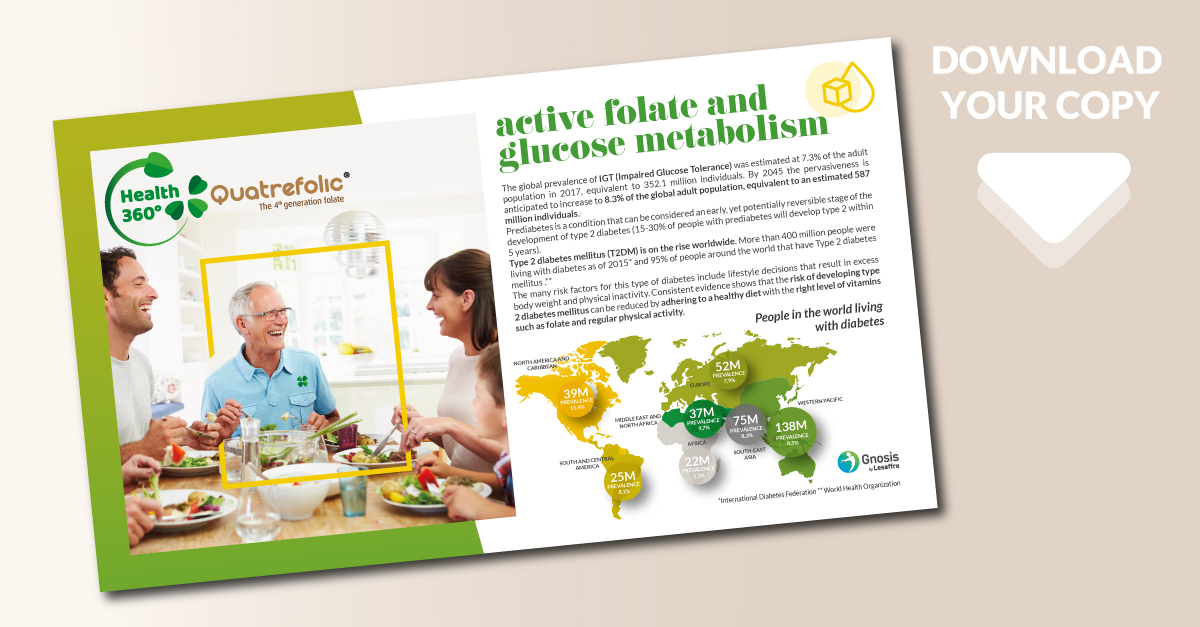 About 422 million people worldwide have diabetes and the most common – particularly in adults – is type 2 diabetes, which occurs when the body becomes resistant to insulin or doesn't make enough insulin. There is a growing interest in the considerable impact dietary supplementation, including folate, has on the glycemic profile.
The many risk factors for this type of diabetes include lifestyle decisions that result in excess body weight and physical inactivity. 
Consistent evidence shows that the risk of developing type 2 diabetes mellitus can be reduced by adhering to a healthy diet with the right level of vitamins, such as folate, and regular physical activity.
What is the role of folate in glucose metabolism?
Observationally, homocysteine is associated with a higher risk of diabetes. Active folate, such as Quatrefolic®, reduces homocysteine and represents a natural-based approach to help manage glycemic problems, diabetes progression, and diabetes complications.