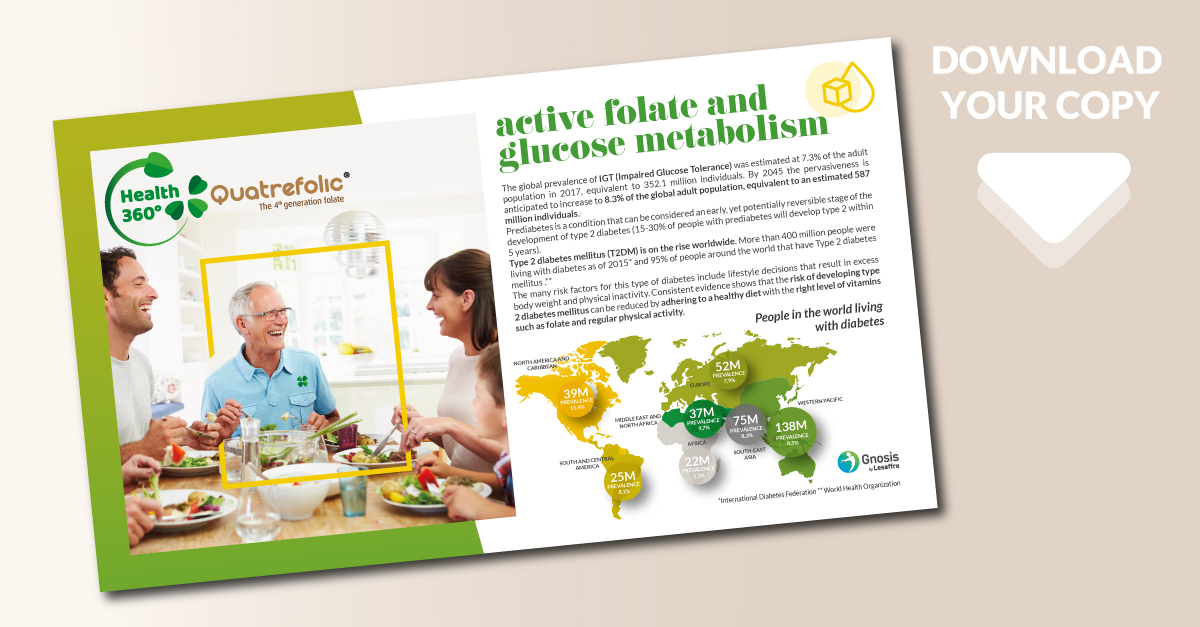 About 422 million people worldwide have diabetes and the most common – particularly in adults – is type 2 diabetes, which occurs when the body becomes resistant to insulin or doesn't make enough insulin.
There is a growing interest in the considerable impact dietary supplementation, including folate, has on the glycemic profile.

 
The many risk factors for this type of diabetes include lifestyle decisions that result in excess body weight and physical inactivity. 
Consistent evidence shows that the risk of developing type 2 diabetes mellitus can be reduced by adhering to a healthy diet with the right level of vitamins, such as folate, and regular physical activity.
What is the role of folate in glucose metabolism?
Observationally, homocysteine is associated with a higher risk of diabetes. Active folate, such as Quatrefolic®, reduces homocysteine and represents a natural-based approach to help manage glycemic problems, diabetes progression, and diabetes complications.
DISCOVER ALL OUR LATEST NEWS
Vitafoods is for Gnosis a regular event to meet with new prospects, consolidate existing relationship and share expertise, new products, and solutions.This year we will welcome you to a large and comfortable booth with a speaking corner where we will present our innovative products and solutions.
Read More »
What is a health bar? A health bar is more than just a snack bar. It provides some benefits to consumers. They are full of good nutrients and present less fat and sugars than classical snack bars.
Read More »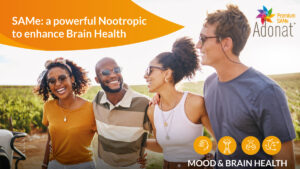 Adonat® Premium SAMe anwers to brain-support seekers, working as cognitive enhancer, and showing nootropic effects in improving human thinking, learning, and memory.
Read More »