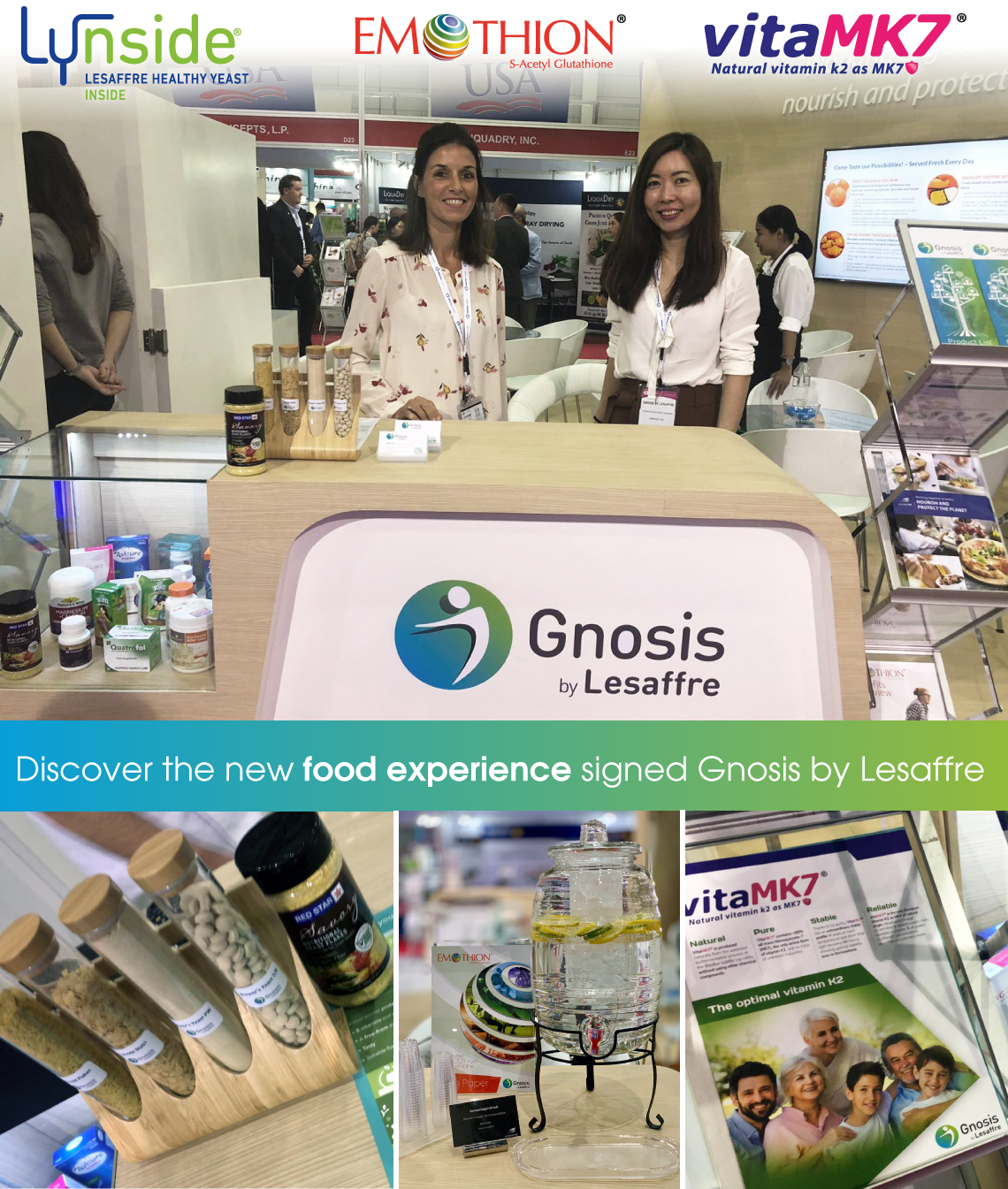 During FIA 2019 – the leading food and beverage event taking place the current week in the Southeast Asian regions – Gnosis by Lesaffre showed its customers a new development.
Along with other Lesaffre's Business Units, we prepared a daily menu combining some of our best ingredients with food to create incredible recipes, tasty and at the same time excellent from a nutritional point of view.
Nutritional Yeast – the traditional superfood, vitaMK7® – the natural vitamin K2 as MK7, Emothion® – the effective in body form of glutathione: did you have the opportunity to try them mixed with food?
This is indeed a new real opportunity that Gnosis by Lesaffre offers its customers to improve health and wellbeing in a unique and easy way.