Join us at CPhI Worldwide, the tradeshows hosting pharma professionals and exhibitors from all continents. 
On-line & In-Person 
OCT 25 – NOV 19, 2021
Online Conference & Networking
NOVEMBER 9 – 11, 2021
Fiera Milano, Milan, Italy
The CPhI Worldwide hosts pharma professionals and exhibitors from all continents to discuss business opportunities and stay tuned on market news and trends. Gnosis by Lesaffre is happy to meet you and discuss about our product solutions and services.
After a long time, the core meeting point of the global pharmaceutical community will open the door in Milan. Inspired by the power of microorganisms and biotransformation processes we draw on our focused research and development capabilities, rigorous quality and regulatory standards, and extensive clinical validation procedures so that we can effectively collaborate with nutraceutical and pharmaceutical brands.
Our teams will be there to discuss future ingredient world opportunities. Come to our stand and meet us face-to-face to start again together.
Quatrefolic® is the innovative and active form of folate so it completely bypasses the "damaged" MTHFR conversion step and delivers a "finished" folate the body can immediately use without any kind of metabolization and risks of UMFA.
vitaMK7®and MenaQ7® meet the demands of an increasingly growing global market for Vitamin K2 as MK-7.
Adonat® is the leading brand of S-Adenosyl-L-methionine (SAMe), a compound produced naturally by the body that is involved in more than one hundred biochemical pathways and it has been shown to have benefits for the mood, liver and joints.
LifeinU™ BSCU1 is a stable probiotic dedicated to immunity. This probiotic is a specific strain of Bacillus subtilis suitable for long shelf dietary supplements, thanks to its high stability.
S.boulardii, is the most documented probiotic yeast today, supported by decades of physicians' prescribtions to support a healthy gut. Discover our patented strain of S.boulardii with clinically proven efficacy to help manage diarrhea and restore the gut flora balance.
Lynside® Forte Se+ and Lynside® Forte Zn offer a better bioavailability compare to mineral forms of selenium and zinc. Thanks to their content in minerals these yeasts can support immune system.
DISCOVER ALL OUR LATEST NEWS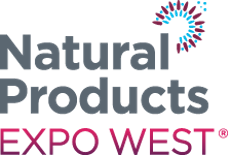 Natural Products Expo West is the largest natural, organic and healthy products event in the US to discover new products with more than 85,000 attendees. Gnosis team from US and Europe are looking forward to greeting you to discuss how we can support your efforts to bring natural products and solutions to your consumers.
Read More »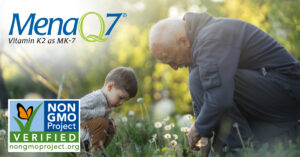 The highest-quality products start with clinically validated ingredients that are certified by organizations that consumers trust.
Read More »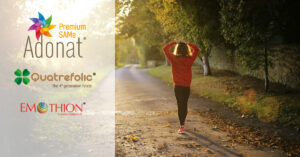 Mental Wellbeing and Cognitive Health keep their role as top priorities for consumers, leaving nutritional supplement formulation opportunities for researched ingredients such as SAMe, Folate, and Glutathione
Read More »