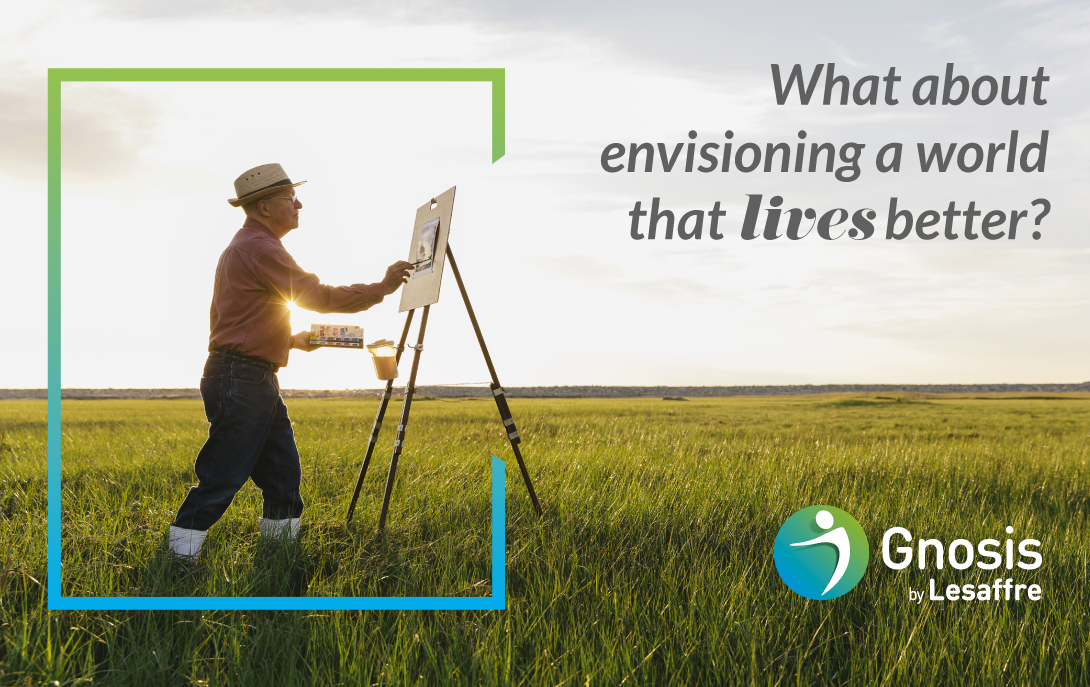 Dear Customers & Partners,
You might have noticed that the past two years have been full of exciting changes for Gnosis by Lesaffre.
Recently we have started to unveil our new brand identity through our News, Social Media and Advertising, and very soon the new Corporate website will be also available.
At the heart of our new brand strategy is our continued focus on microorganisms and the biotransformation processes they use to transform compounds into usable nutritional actives, probiotics, and nutritional and functional yeasts that benefit human wellbeing.
Through all our market segments, we strive for a world that moves better, digests better, ages better, feels better, and, ultimately, lives better thanks to microorganisms and biotransformation.
We are planning a Webinar on October 7th to show you our fully integrated brand and our portfolio filled with solutions that help people not just live, but thrive!