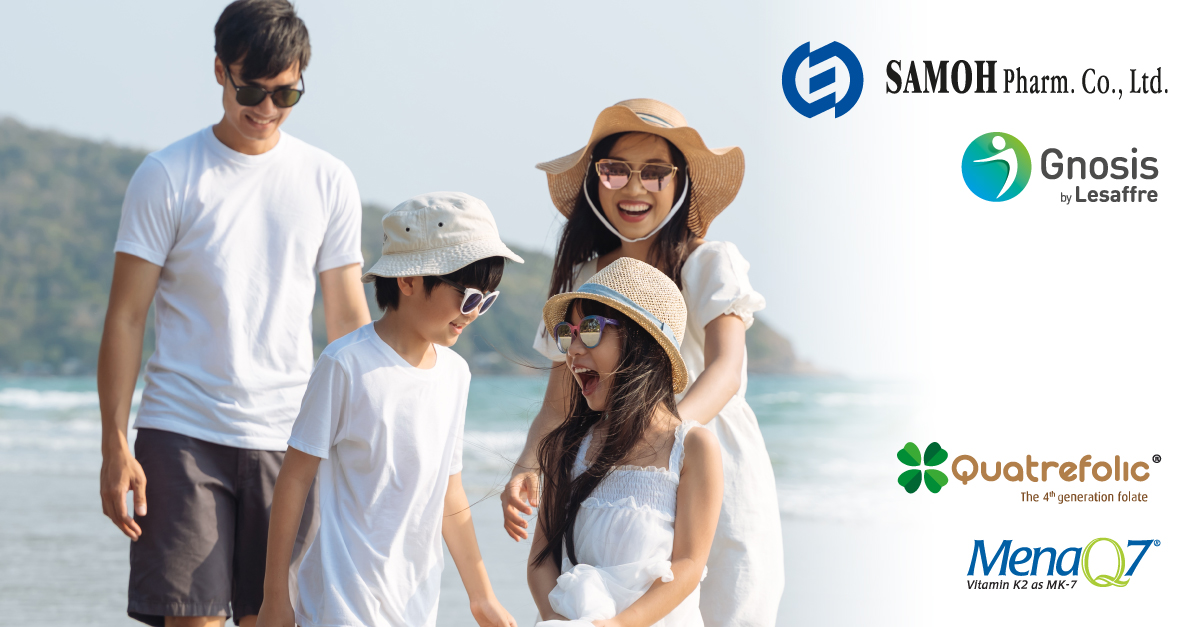 The "Active Folate and Vitamin K2 Seminar" on 14th July 2022 is a jointly organized congress between Gnosis by Lesaffre and key partner Samoh Pharm to discuss the science and discoveries behind Quatrefolic®, MenaQ7® and vitaMK7®.
Held at the Coex Convention & Exhibition Center, the "Active Folate and Vitamin K2 Seminar" will greet more than 100 professionals from over 40 companies at this event. With a collective ambition to improve living, Gnosis by Lesaffre and Samoh Pharm aims to bring to the public, a better understanding, and commercial opportunities of Quatrefolic
®
, an active folate (vitamin B9) 
and Vitamin K2, namely MenaQ7
® 
and vitaMK7
®
. There is a keen interest from the market on this innovative folate and Vitamin K2 which is anticipated to be monographed later this year.
The 4th generation innovative folate and most effective vitamin K2 are here. Want to know more?
Acclaimed for her knowledge and expertise on the folate and women's health market, Silvia Pisoni, Global Market Manager of Gnosis by Lesaffre, will share on Quatrefolic® mechanism of action – with specific focus on the differences among the other folate forms, health applications and market trends. She will provide an extensive description of the exclusive benefits of this active folate patented and produced exclusively by Gnosis by Lesaffre.


The second half of the meeting will focus on Vitamin K2, menaquinone-7 (MK-7). Silvia Pisoni will talk about this vital nutrient newly recognized for supporting bone and cardiovascular health, vitamin K2 mechanism, MenaQ7® clinical validation and Gnosis by Lesaffre's vitamin K2 solutions platforms.
Why these two vitamins, folate (vitamin B9) and vitamin K2 in the limelight?
DISCOVER ALL OUR LATEST NEWS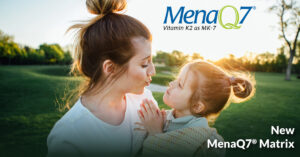 Gnosis by Lesaffre proudly offers its premium, clinically proven Vitamin K2 as MK-7, MenaQ7®, protected by its award-winning Matrix technology. Learn more about it in our new brochure!
Read More »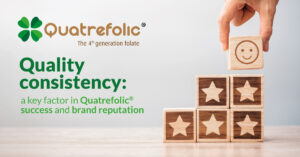 A new infographic about Quality Consistency of Quatrefolic® explains why this is an integral aspect of our commitment to customers and partners and part of Quatrefolic® success.
Read More »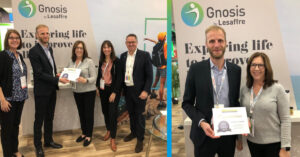 Gnosis by Lesaffre proudly accepted the NIE Award for the Excipients/Non-actives/Delivery Systems category for its new Vitamin K2 Matrix protective technology, presented by Nutrition Industry Executive Editor-in-Chief Janet Poveromo.
Read More »