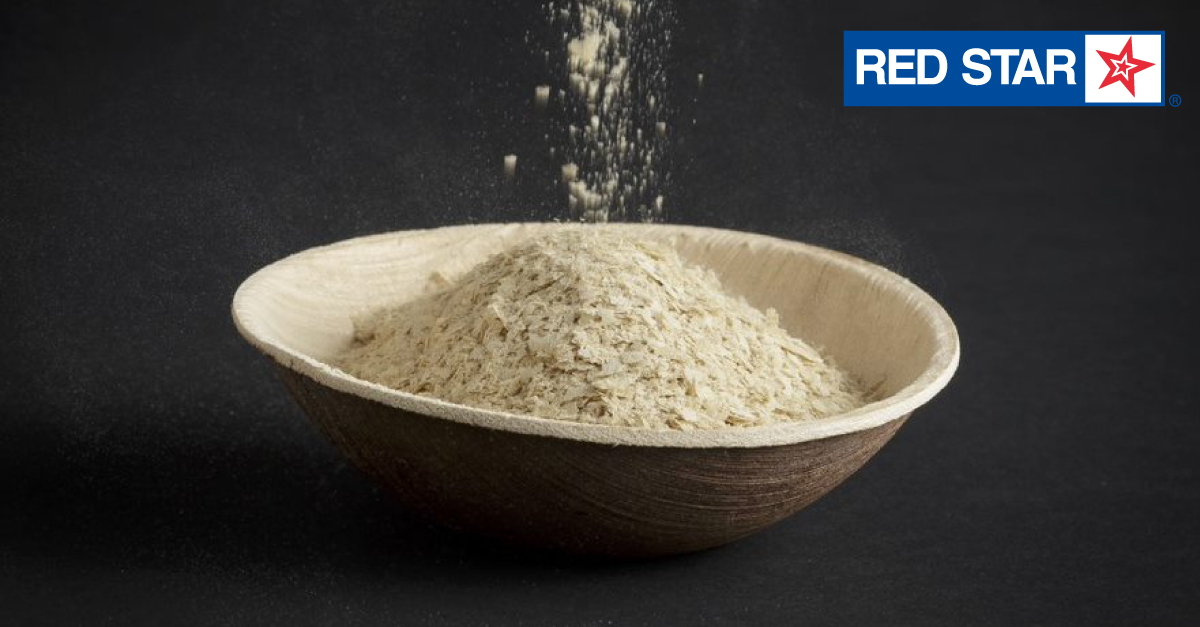 Red Star®, the famous brand of superfood, offers B vitamin-fortified yeast suitable for many applications. Discover 10 reasons to love this nutritional golden nugget.
1. The B-vitamins content
Red Star®
nutritional yeast is fortified in B complex vitamins (B1, B2, B3, B6, B9, B12). All these B vitamins are essential for the human body. The benefits of these vitamins are multiple from energy metabolism (B3) to reduction of tiredness and fatigue (B2), through psychological function (B1). Vitamins B6 and B9 are also involved in immunity, an important health concern for consumers.
2. The vitamin B12, the daily life ally
Vitamin B12
 is an important B vitamin since everyone needs a supplementation in vitamin B12. Indeed, vitamin B12 is not found in the human body. All sources are external such as meat, eggs, fish, dairy products, and nutritional yeast… This vitamin B12 is important in different human mechanisms such as immune system, the reduction of tiredness and fatigue, and on several physiological functions.
3. Red Star® nutritional yeast is a good source of protein
Half of the composition of Red Star® nutritional yeast is protein. These proteins are important for the development and the maintenance of muscle mass. Moreover, it is a non-animal source of protein.
In the complete nutritional profile of Red Star® nutritional yeast, there are also some fibers including yeast
ß
-glucans. ß-glucans are polysaccharides found mainly in the cell walls of yeast. Yeast ß-glucans are well-known for the regulation of the immune system.
Nutritional yeasts are low in salt. Knowing that an important part of the population (50%) tries to reduce their salt consumption. This part is growing according to generations. It can be explained because people are now aware of the negative effects of salt on cardiovascular health.
Since the pandemic, people know having healthy diet is important to stay healthy. For these people who want to eat in a healthy way, saturated fat should be reduced. Red Star® nutritional yeast, thanks to its excellent nutritional profile and almost 0 saturated fat, is the perfect ally.
7. A solution for everyone
Red Star® nutritional yeast thanks to many certifications can be consumed by everyone. Indeed, Red Star® is a gluten-free, GMO-free, allergen-free product. It is also certified Kosher and Halal.
8. A product in line with the market trends
Red Star®
nutritional yeast is suitable vegan, vegetarian and flexitarian, growing populations. Moreover, nutritional yeast is now called by these population as
Nooch
. With this new name, nutritional yeast is back in the spotlights.
Red Star®
nutritional yeast thanks to its flakes form can be used in several applications. This nutritional yeast can be sprinkled directly to soups, salads, pastas, roasted vegetables to improve the nutritional profile of the meal.
In addition to these multiple health and nutritional benefits, Red Star® nutritional is also tasty. Indeed, thanks to its nice yeasty taste, this product can be added in many recipes not only soups and salads but also on popcorn or smoothies.
DISCOVER ALL OUR LATEST NEWS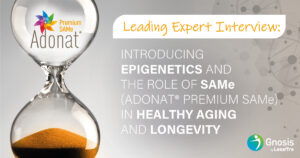 What is epigenetics, and what is its link to methylation?
Read More »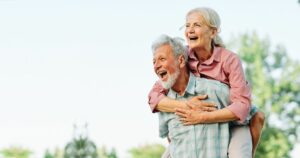 New research shows increasing bone mineral density by 3% equates
Read More »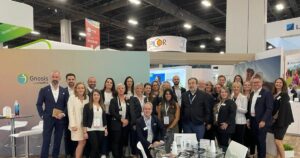 This year's SupplySide West set the stage for our first-of-its-kind,
Read More »