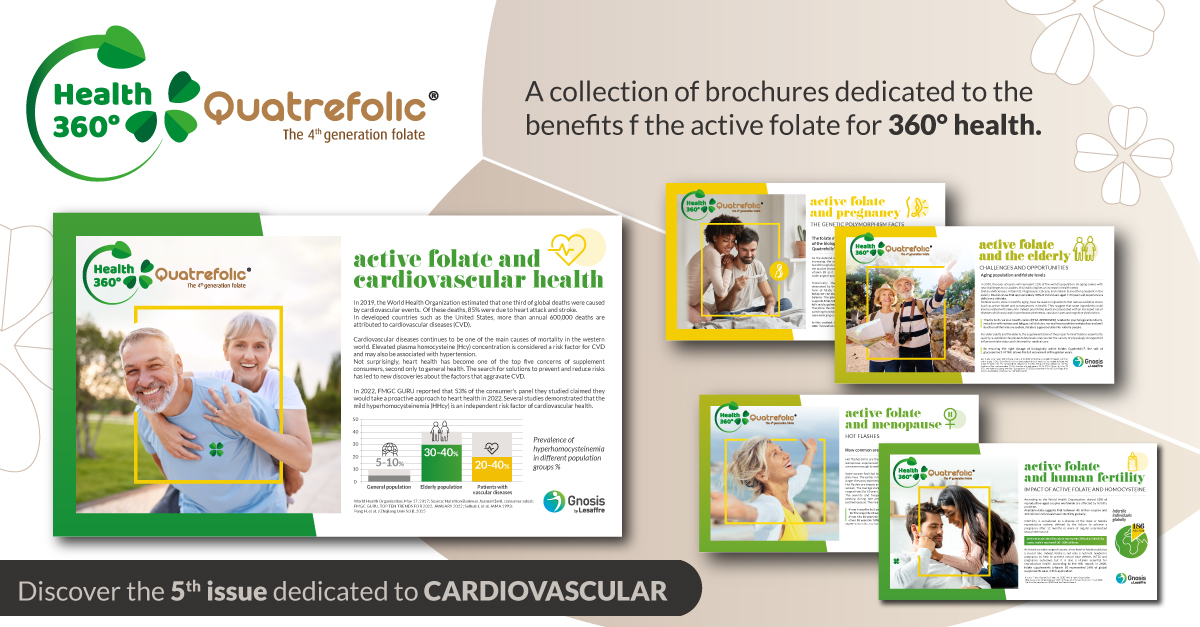 At Gnosis by Lesaffre, we want to support you by taking care of your cardiovascular health.
In 2019, the World Health Organization estimated that cardiovascular events cause one-third of global deaths. Of these deaths, 85% were due to heart attack and stroke.
In seek for strategies to promote heart health and prevent the related risk factors for cardiovascular disease (CVD)are more researched and studied. Among them, homocysteine‐lowering interventions due to folate supplementation.
Quatrefolic® and Cardiovascular health
This issue of the Quatrefolic® 360° series focuses on the likely correlation between folate supplementation and cardiovascular health.
Download your copy to discover:
The homocysteine (Hcy) mechanisms
The interconnection between folate, Hcy and CVD
Quatrefolic® benefits for cardiovascular health
Quatrefolic®, already in the form of active folate and not dependent by MTHFR enzyme, may appear as the right nutritional folate support, suitable for 100% of its consumers.
DISCOVER ALL OUR LATEST NEWS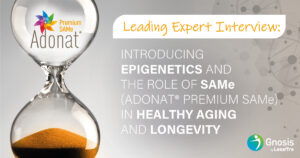 What is epigenetics, and what is its link to methylation?
Read More »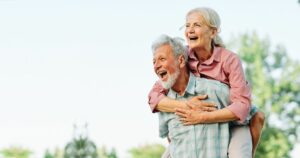 New research shows increasing bone mineral density by 3% equates
Read More »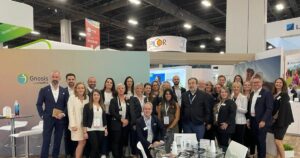 This year's SupplySide West set the stage for our first-of-its-kind,
Read More »