LifeinU™ BSCU1 is a unique solution for stable probiotic and a specific strain of Bacillus subtilis. LifeinU™ BSCU1 is suitable for dietary supplements and functional foods due to its stability.
Antoine Leroux, our regulatory expert, introduces in this video the basics in term of regulation on probiotic. During this video, he highlights the different claims available for LifeinU™ BSCU1.
To discover more on LifeinU™ BSCU1 and the structure function claims, watch the interview.
DISCOVER ALL OUR LATEST NEWS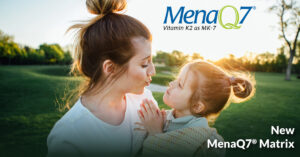 Gnosis by Lesaffre proudly offers its premium, clinically proven Vitamin K2 as MK-7, MenaQ7®, protected by its award-winning Matrix technology. Learn more about it in our new brochure!
Read More »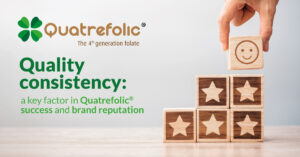 A new infographic about Quality Consistency of Quatrefolic® explains why this is an integral aspect of our commitment to customers and partners and part of Quatrefolic® success.
Read More »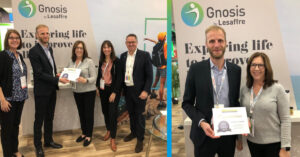 Gnosis by Lesaffre proudly accepted the NIE Award for the Excipients/Non-actives/Delivery Systems category for its new Vitamin K2 Matrix protective technology, presented by Nutrition Industry Executive Editor-in-Chief Janet Poveromo.
Read More »